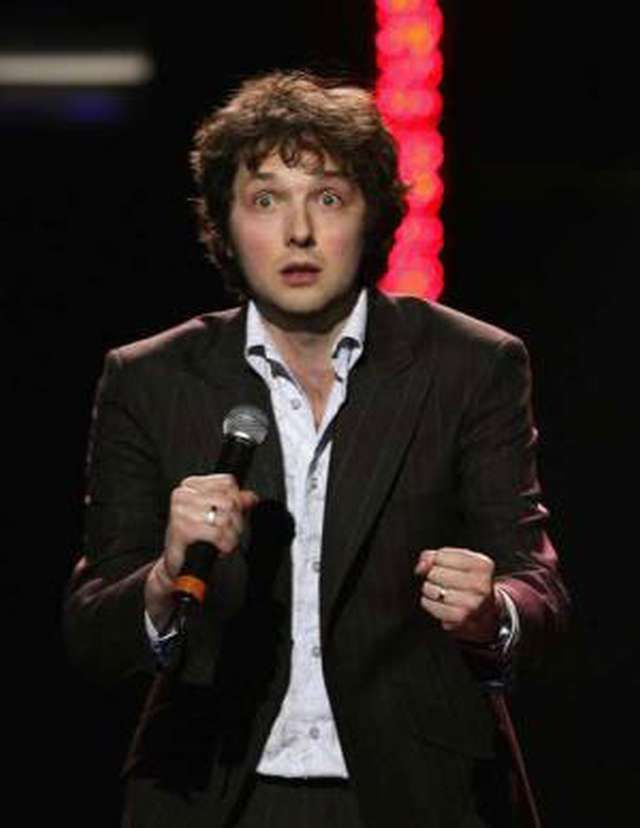 Chris Addison
Since you ask, the members of the fourth estate have said some nice things about Mr. Addison over the years. Of course, they've said some less nice things, too, but that's by the by. It's the nice ones we're concerned with. You say you'd like to see some them? Oh, no, I don't think... Oh, very well. If you insist:
"Downright hilarious... His stories reduced a packed crowd to tears of helpless laughter." The Sunday Times.
"The best stand-up I've seen..." The Observer.
"He's brilliant, no question." The Times.
"A fantastic show. Flawless." The Independent.
"The sharpest, funniest, most whole-hearted show of the year." The Daily Express.
"An hour of superlative, intelligent comedy." The Daily Telegraph.
"Addison is a human firecracker, fizzing with energy and ideas." The Scotsman"
When he's in full flow, you'll have the pleasure of seeing a comic who constructs his arguments just as strongly as his jokes: For anyone who likes a bit of thinking with their giggling, Addison's a treat. Unlike many of his peers, he is prepared to go the extra mile to try and leave his audiences seeing the world a little differently. And shouldn't that be what all good comedy (like any good art) is all about?" The Guardian
And that's quite enough of that.
Gallery
Videos