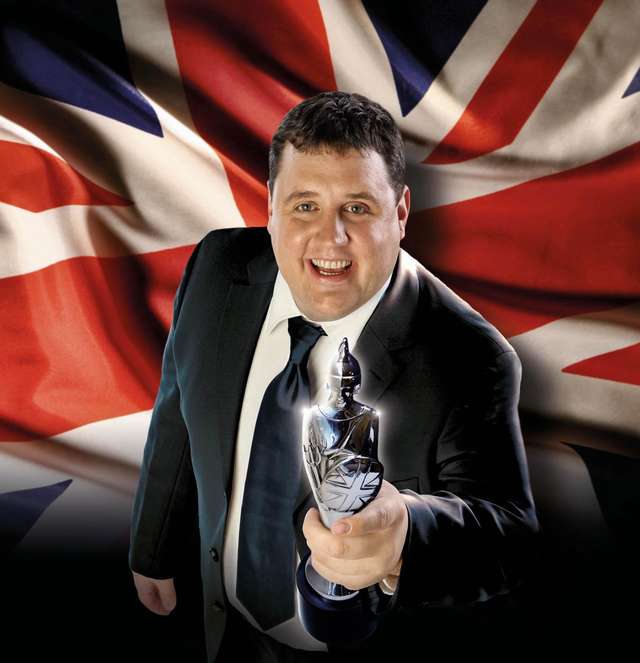 Peter Kay
He's a television icon, he's a number one chart topper, he's also the world's biggest and fastest selling live act EVER. Oh and he's from Bolton. He is the legend that is Peter Kay.
After leaving school with one GCSE in art Peter tried out university (it didn't work for him), worked in a toilet roll factory, a Netto supermarket, and as a cinema usher before he found his forte as a stand-up comedian.
His first gig was at a competition in Manchester which was hosted by Dave Spikey who later became a friend and fellow co-star and co-writer of Phoenix Nights. Kay won the competition, beating Johnny Vegas, and never looked back.
In 1998 Kay joined the Edinburgh Festival Fringe and received a Perrier award nomination for his efforts.
Both cheeky and charming, Kay's honest and often nostalgic humour resonates with people of all ages and classes and in 2000 Kay's stand-up show in Blackpool, Live at the Top of the Tower secured Kay with the mainstream recognition he deserved.
Television stardom soon beckoned and Peter Kay leant his talents to his own sketch show That Peter Kay Thing later that year which spawned a certain wheel-chair bound skinflint who became the lead character in Phoenix Nights.
A cult success, Phoenix Nights followed the exploits of Bolton working men's club owner Brian Potter and after two series in 2004 it spawned its own spin-off series in Max and Paddy's Road to Nowhere featuring Kay and Patrick McGuinness as the Phoenix club's bouncers on a road trip around Britain and it's never made clear why!
Peter has used his comedy powers for success for good, releasing several charity singles - his most famous being the cover of Tony Christie's Is This the Way to Amarillo for Comic Relief.
Featuring an all star cast in its video, Kay's vesion was number one for seven weeks in the UK singles chart. Pete even sung it at Live 8 in front of a global audience (he was only meant to be introducing The Who!).
A sure measure of celebrity royalty, Peter joined the guests on Parkinson's last ever show in 2007 alongside Judi Dench, David Attenborough, David Beckham, Michael Caine, Billy Connelly, Jamie Cullum and Dame Edna Everage.
In 2008 Kay took the royal mickey out of television talent shows starring as a female 'winner' Geraldine McQueen in Peter Kay's Britain's Got the Pop Factor...and Possibly a New Celebrity Jesus Christ Soapstar Superstar Strictly on Ice.
Two autobiographies, a part in Coronation Street and yet another number one charity single later (Peter Kay's animated All-Star Band) Kay announced in 2009 he was returning to the stand-up circuit once more after a seven year hiatus from the stage.
After initially limiting it to just four dates in Manchester, the tour was simply called The Tour That Doesn't Tour Tour but overwhelming demand saw the tickets snapped up in minutes and another 16 dates were soon added.
Predictably the rest soon sold out and The Tour That Doesn't Tour Tour was forced to go on tour and Peter Kay became the biggest and fastest selling comedian ever.
Not bad for a Bolton lad with one GCSE, eh?
Gallery
Videos