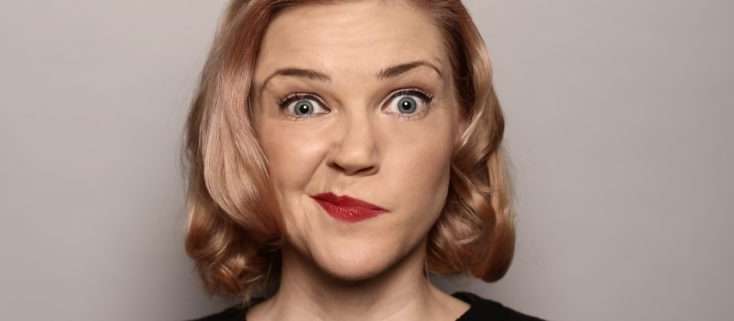 Ruth Cockburn
Ruth is a familiar face on the UK circuit and UK comedy festivals. A critically acclaimed writer, her solo shows have earned her numerous nominations and awards. Her writing has even travelled across the globe after one of her plays was picked up by an Australian Theatre Company and performed down under. Her most recent solo show 'Love Letters From Blackpool' has been commission by the The Royal Exchange Theatre in Manchester and is also due to tour the UK as well as appearing at all the major UK comedy festivals.
A circuit regular performing for a host of established booker's and clubs, Ruth has built up a reputation amongst many as being a very safe pair of hands, capable of handling any audience. With a very likeable stage persona, cleverly written material, with a slightly naughty twist. To top it off Ruth also throws in a couple of cleverly written, hilarious songs to make her set a laden with laughter. Capable of performing sets or compering Ruth is a perfect addition to any comedy line up.
Not only has Ruth been busy performing on the circuit but she has also provided tour support for Terry Alderton and American Drag Queen superstar Trixie Mattel. To top all this off Ruth has gain a big reputation amongst festival booker's with appearances at Blissfields, Beatherder, Kendall Calling & Green Man to name a few. Ruth has also appeared with solo shows on numerous occasions at comedy festivals such as Leicester, Glasgow, Liverpool, Buxton & Edinburgh.
Ruth has most recently supported Geoff Norcott on his UK tour 'Traditionalism' in Hull and has also been cast in a advert campaign for Mayflower Curry Sauce.
'Plain and simple she's just funny' Terry Alderton
Gallery
Videos