Alistair Barrie - "Barrie's analytical nous and store of snappy gags mark him out…Excellent" The Independent
Chris Betts - "An enticing prospect, a Canadian who deals in off-kilter thoughts sharpened by the occasional prod at taboo topics." - The Independent
Jenny Collier - Jolly japes from the Welsh mountains. 'Joyously liberating' The List Sounds good! .
Tom Toal - Engaging comic... great compere. One of our finest finds of the century... that might be sales talk
SPECIAL TICKET COMEDY COUNTDOWN

😵 SATURDAY 16th FEBRUARY 2019 😵
Wᴇ ᴀʀᴇ ᴅᴏɪɴɢ ᴀ ᴠᴇʀʏ sᴘᴇᴄɪᴀʟ ᴏꜰꜰᴇʀ ꜰᴏʀ ʏᴏᴜ ʟᴏᴠᴇʟʏ ᴘᴇᴏᴘʟᴇ ꜰᴏʀ ᴛʜɪs ★★★★★ ʟɪɴᴇ-ᴜᴘ: Fɪʀsᴛ 40 ᴛɪᴄᴋᴇᴛs £3.50, ɴᴇxᴛ 40 ᴛɪᴄᴋᴇᴛs £4.50, ᴛʜᴇɴ £5.50, ᴛʜᴇɴ £6.50... ᴀɴᴅ sᴏ ᴏɴ. Tʜᴇ sᴏᴏɴᴇʀ ʏᴏᴜ ʙᴏᴏᴋ, ᴛʜᴇ ᴄʜᴇᴀᴘᴇʀ ɪᴛ'ʟʟ ʙᴇ!

Grab a bite to eat and drink from the bar, sit back and relax, you will be entertained throughout the evening from start to finish. Once the comedy has ended your ticket then gets you into the after show party at the venue. You can pre-order all your food and drink with us before arriving via our box office or at the time of making your booking online, it's really easy to make sure your night is sorted before you even arrive at the door!
★★★★★ "Drops from the highbrow to the gutter in the draw of a breath" - Metro
★★★★ "Properly smart comedy for grown-ups. By a properly smart comic" - The Scotsman
★★★★ "Eloquent slick and dynamic" - Chortle
★★★★ "Amazingly funny" - The List
★★★★ "Outrageous and unpredictable fun" - Edinburgh Festival Magazine
★★★★ "Chris Betts is witty, charming and very funny" - Voice Magazine
★★★★ "Compelling and funny in equal measure. This is definitely a young man with a big future I reckon and I look forward to seeing him prosper." - One4Review
★★★★ "You might find yourself taking a paracetamol to kill the pain in your jawline afterwards." - Shortcom
★★★★★ "An Excellent comedic work" - Edfest
★★★★★ "Dryly innocent" - East London Lines .com
''Very likeable...Clearly a rising star'' Bruce Dessau, Comedy Critic
➡️ The Comedy Loft Watford
Doors open: 6:45pm, Show: 8:00pm
***** SCROLL DOWN FOR TICKETS *****
"Consistently boasting the most interesting line ups in the country"

The Times
Packages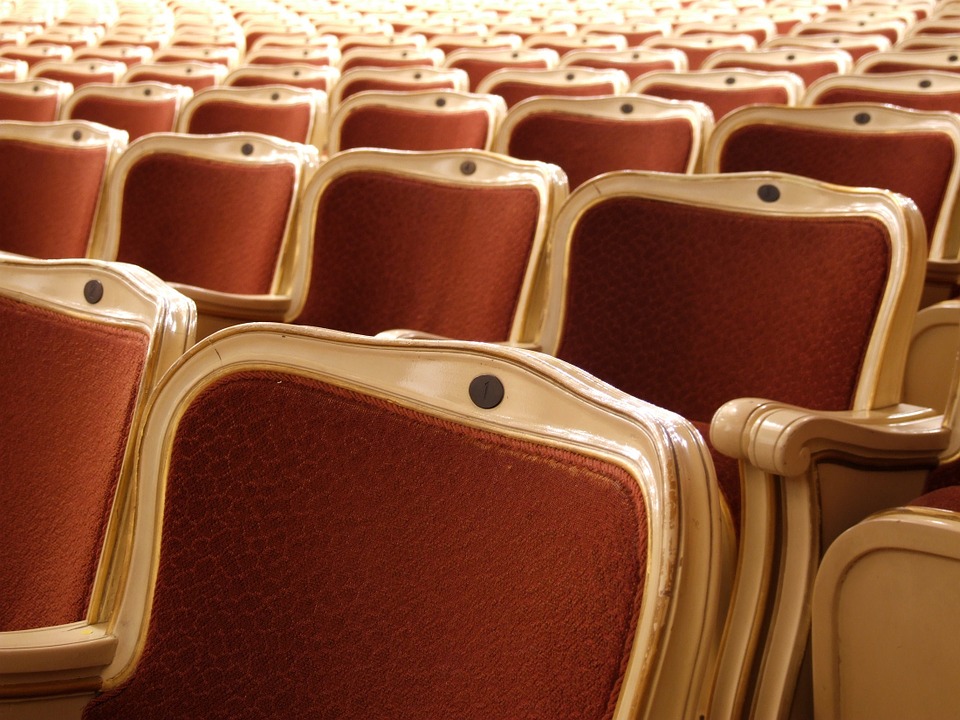 Premium tickets
The Best view in the house, theatre style seating!
(These seats have no table so not suitable for eating whilst watching the show)