Adam Bloom - 'Bloom is perhaps the perfect comedian' - The List
Guest - We've not quite filled this gap... but fear not... it will be someone funny. You probably won't have heard of them anyway... so don't worry yourself
Mark Maier - Gags and jokes, laugh laugh laugh. He;s a headlienr at all the major clubs. Safe comedy hands "It's high time someone gave him a TV show of his own" The Guardian
Andre Vincent - André Vincent is one of those rare entertainers who does it all. Comedian, actor, writer, director, presenter, singer, circus boy…a born show-off.
🤪 SPECIAL TICKET COMEDY COUNTDOWN 🤪

WATFORD PEOPLE. Wᴇ'ʀᴇ ᴅᴏɪɴɢ ɪᴛ ᴀɢᴀɪɴ. Fɪʀsᴛ 40 ᴛɪᴄᴋᴇᴛs ᴀʀᴇ £3.50, ᴛʜᴇɴ ɴᴇxᴛ 40 ᴀʀᴇ £4.50, ᴛʜᴇɴ £5.50, ᴇᴛᴄ. Tʜᴇ sᴏᴏɴᴇʀ ʏᴏᴜ ʙᴏᴏᴋ, ᴛʜᴇ ᴄʜᴇᴀᴘᴇʀ ɪᴛ'ʟʟ ʙᴇ!
Tickets are Now £5.50
🅣🅗🅘🅢 🅘🅢 🅐 ★★★★★ 🅝🅘🅖🅗🅣 🅞🅕 🅒🅞🅜🅔🅓🅨, 🅓🅞🅝'🅣 🅜🅘🅢🅢 🅘🅣!
If you are a true stand-up comedy fan you will know what an astoundingly good bill this is. Three top class comedians in Adam Bloom, Sean Meo, & Andre Vincent (over 70 years of experience between them), and Leicester Mercury Comedian of the Year 2018, Jack Gleadow. It really is a phenomenal line-up.
⭐️
ADAM BLOOM
★★★★★ "His mission is to convince you that he's the greatest comic ever and he makes a surprisingly good case" - The Scotsman
★★★★★ "Bloom is perhaps the perfect comedian" - The List
⭐️
SEAN MEO
"He can turn out intelligent material with a speed that many other comics can only gasp at" Time Out
"Truly hilarious" The Scotsman
"Surreal, sexy...and very, very funny" Evening Standard
"Deliciously sardonic" The Guardian
⭐️
ANDRE VINCENT
"He possesses the energy of Lee Evans with the improvisational skills of Paul Merton and is one of the best comedians in the business." - The Times
"An improvising comedy genius" - The Guardian
"Ferociously funny" - The Sunday Times
⭐️
JACK GLEADOW
"His energy is infectious" - Chortle
"Cheeky Humour" - The York Press
Grab a bite to eat and drink from the bar, sit back and relax, you will be entertained throughout the evening from start to finish. Once the comedy has ended your ticket then gets you into the after show party at the venue. You can pre-order all your food and drink with us before arriving via our box office or at the time of making your booking online, it's really easy to make sure your night is sorted before you even arrive at the door!

"Consistently boasting the most interesting line ups in the country"

The Times
Packages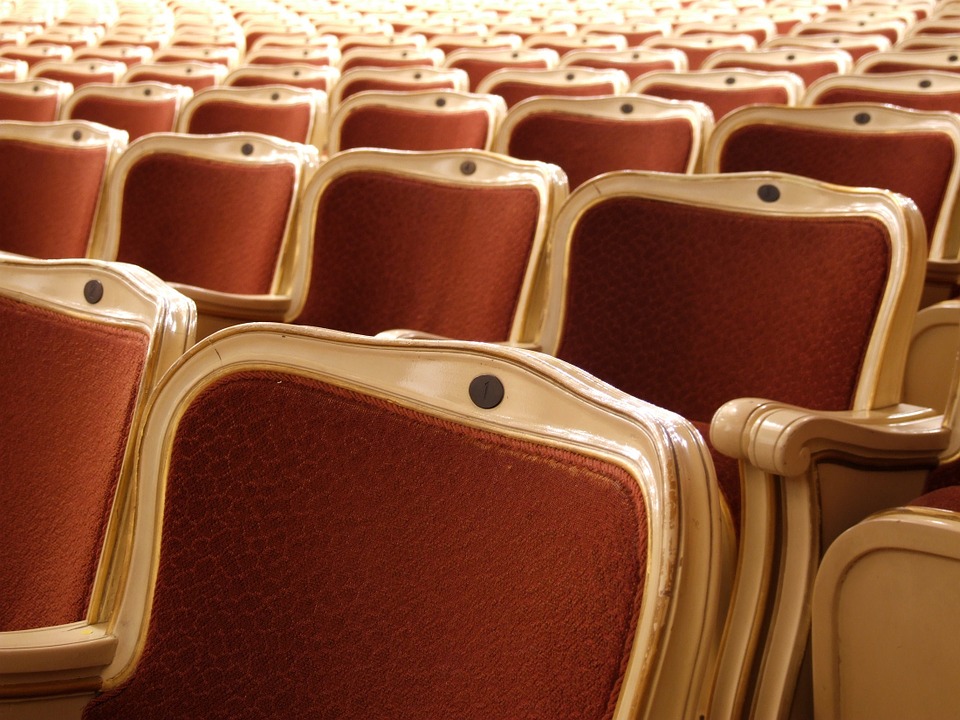 Premium tickets
The Best view in the house, theatre style seating!
(These seats have no table so not suitable for eating whilst watching the show)