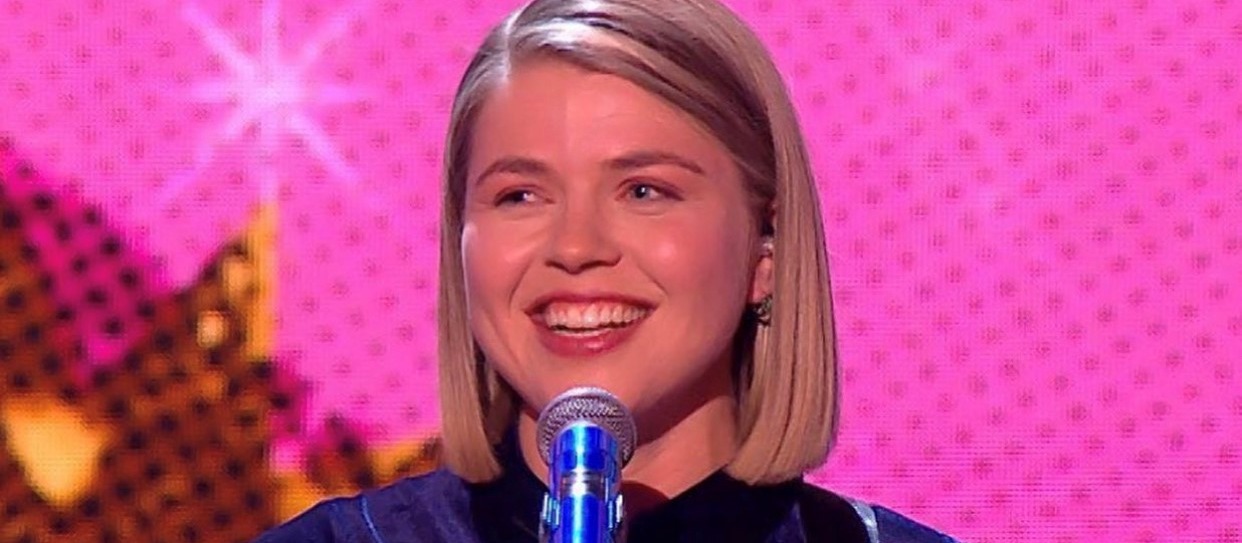 Abigail Carter-Simpson
AS SEEN ON BRITAINS GOT TALENT

Abi's performing career spans over a decade. From comedian to singer, actress to presenter; be it a comedy club, radio, live theatre, TV or on the big screen, she has consistently strived to entertain and make an audience feel at ease.
Abi trained at the Guildford School of Acting at 18 years old, gaining herself a BA (Hons) degree in Musical Theatre. She was named 'One To Watch' by The Stage after her graduation showcase in London.
In her early twenties, Abi appeared in many off West-End productions and finally made her West End Debut in 2016 in a production which also took her on a Number 1 tour of the UK, to Hong Kong and to Singapore.
Her next venture was where Abi's passion for comedy writing and performing began - 'Newsrevue' – the world's longest running comedy shows which has an alumnus of the likes of Sarah Pasco, Alistair McGowan and Bill Bailey. Many of her songs and parodies have been featured in the show over the years and Newsrevue – EdFringe, a show that she was lucky enough to be a cast member of in 2017 performing at The Pleasance Beyond for the full run of August.
Abi was introduced fully to the stand up comedy world in 2018 and alongside her trusted ukulele for moral support, she hasn't looked back. She has competed in many prolific competitions and has supported the likes of Simon Brodkin & Stephen K Amos.
Abi has appeared on BBC1, ITV2 and SKY 1, where she played Cassandra Laggatt-Brown in Agatha Raisin & The Deadly Dance – appearing alongside Ashley Jensen, Matt Horne and Adam Garcia. You can still view this on catch up TV!
During lockdown, Abi turned her comedy online – her social media has had a collective audience of over 200k views and she hosted her own radio show for Quarantine FM every Saturday morning for the best part of a year named 'The Good News Day' show. She also is a regular webinar host for companies who need a professional boost to their online meetings and seminars – a string to her bow which is a particular product of the covid era!
Abi's most recent project has been 'All Mouth No Trousers' where she is joined by her co-host to present a brand new comedy, chat and debate podcast which has been very well received in its early days.
AS SEEN ON BRITAINS GOT TALENT: "With Abigail's incredible comedy and voice, she is certainly one to watch out for in the future." West End Wilma
Gallery

Videos