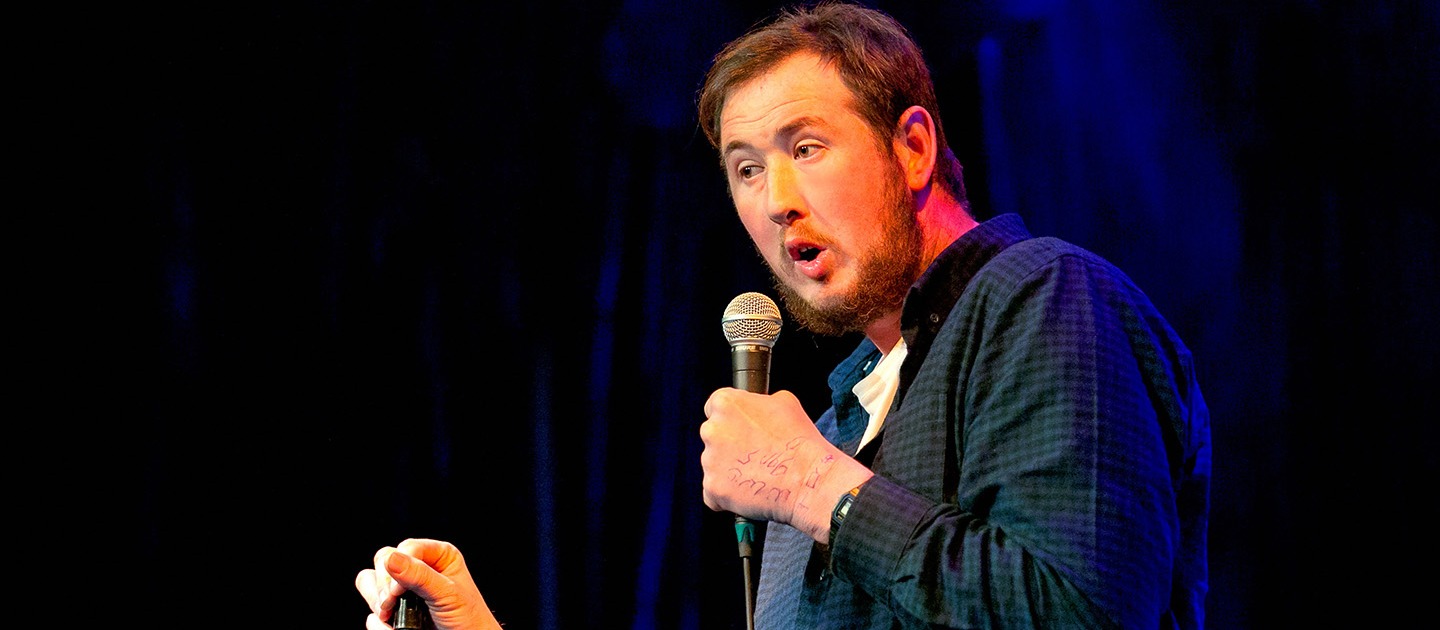 Benny Shakes
"Benny Shakes is a powerhouse of 'funny' built on a foundation of clever joke writing, from the daily struggles of living with a disability to his observations on red neck life. Benny is a relatable and affable comic who 'raises the roof' every time." – Anthony Williams, Rocks Central Promotions
Winner of the ND review Disabled Champions Award 2023, Benny is a formidable stand up who has progressed to pro bills in less than 3 years. He was recently Nominated for the Neurodiverse Representation Award 2022 at the Edinburgh Fringe. He is a regular Just the Tonic; Manfords and
has recently performed his first paid spot at Glee.


"Benny is sharp, funny and fearless." Karen Bayley
In 2021 Benny was awarded over £10,000 Arts Council Funding for 8 very special episodes of his online show Benny Shakes Things Up. Interviewing 8-star guests from stage, screen and radio and supported by New Art Exchange Nottingham and produced by Ingenious Fools, these interviews will be transcribed to form a basis of research into the challenges faced by disabled people in the arts industries and the positive ways they have overcome these. This project aims to encourage early career disabled artists to meet likeminded people and find out more about the industry. A highlight of the project was an in depth interview with his hero and BGT winner Lost Voice Guy.
Below the Belt is Benny's game show – coined a "disability Taskmaster". The show launched on on Facebook, YouTube and Twitter, from January 2021 and is now touring live venues.
Benny also hosts the online show '2 Crips One Cam' show with co-host Mark Burkwood.
Benny Shakes is a powerhouse of 'funny' built on a foundation of clever joke writing"
Gallery

Videos