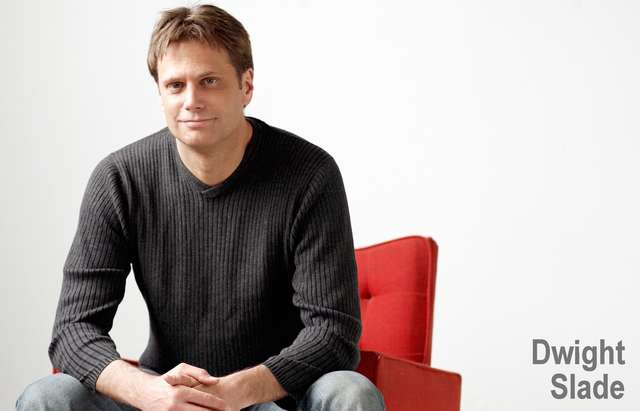 Dwight Slade
Despite his impossibly youthful appearance, Dwight Slade is a comedy veteran of twenty years.
He began his stand-up career at the age of 13 when he and a childhood friend, Bill Hicks, formed a comedy team to amuse their peers in Houston, Texas. Most recently, Slade has graduated to the comedy elite with a blowout appearance on Comedy Central's Premium Blend as well as victories at the 2002 U.S. Comedy Arts Festival in Aspen and the 2002 Just-For-Laughs International Comedy Festival in Montreal.
He was also a winner at the 2001 Seattle International Stand-Up Competition. With his likeable demeanor, goofy grin and wicked observations, Dwight Slade is poised for the next phase of his career, reporting from the trenches of everyday life.
Gallery
Videos