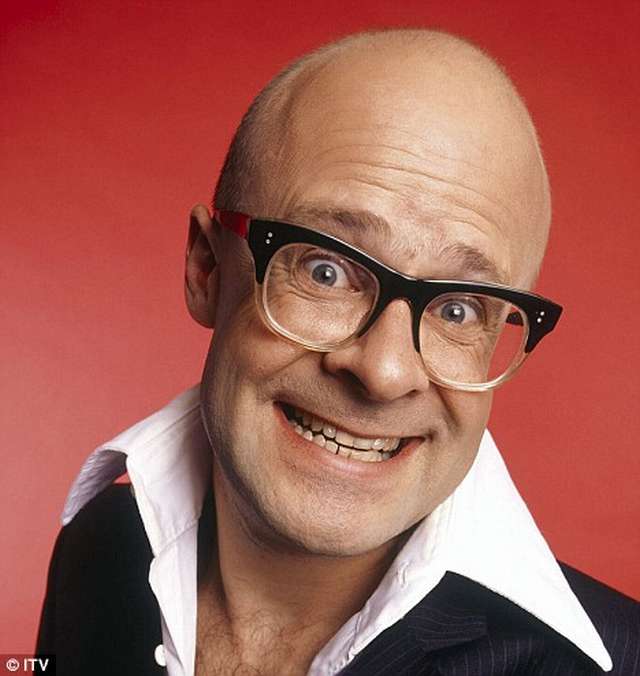 Harry Hill
Born in Woking in Surrey, Harry (whose birth name is actually, shock horror, Matthew Keith Hall) holds a medical degree which, we think, means he's a real-life doctor! How weird is that, huh?
Married to an illustrator named Magda Archer, Harry Hill is one of the country's best known comedians.
Harry had his own radio show on Radio 4 called Harry Hill's Fruit Corner. Of course if somebody is good, and funny, it's a bonus. Which is why we think Channel 4 snapped him up for his own series. And we remember watching it, and it was great. It was called, simply, The Harry Hill Show. Featuring such crazy antics like Stouffer the cat (made of rubber, calm down cat fans) and occasional appearances by Burt Kwouk. How that happened we don't know.
Regularly grabbing millions of viewers every Saturday night on ITV1, Harry Hill's TV Burp is surely Harry's finest work to date. If you haven't seen it you are really missing out. It's basically a load of TV clips from the past week which Harry picks apart and makes us laugh out loud as we get ready to go out. Honestly, it's the best thing on TV, most of the time.
After You've Been Framed had tried the studio format they didn't know where to turn. It was a video show. So they thought they'd show more videos and get a voiceover in to do funny links. And who did they choose? Harry! He was the fresh air they needed and although we don't watch regularly, he's a highlight.
Everyone's Favourite Comedian
Gallery

Videos