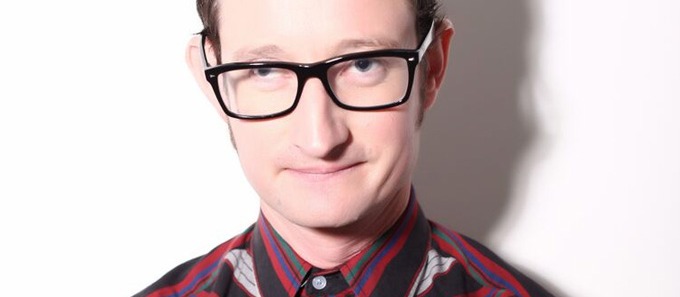 James Dowdeswell
Name: James Dowdeswell
Who's he then? This West Country lad has been on the gigging circuit since the turn of the century, and has a few Fringe shows under his belt, including the critically quaffed Wine from 2007 in which he threw a banana skin under the pretentious world of the grape connoisseur.
He seems like he might be a nice bloke Yes, but don't tell him that. His 2008 Fringe show was entitled No More Mr Nice Guy and focused on his attempts to toughen up and embrace his dark side. All of which was sparked off by being mugged by some schoolkids at a swimming pool. How embarrassing.
Anyone among his kith and kin in the entertainment world? His auntie Caroline was on telly in the classic likes of Z Cars, On the Buses and Dad's Army. She retired from acting in 1978 and is now in publishing.
Has he been on the box? If you were looking very closely, you may have caught him in the David Bowie Extras episode as Count Fuckula, the guy who can't stop having sex. Even with bar stools.
Gallery

Videos