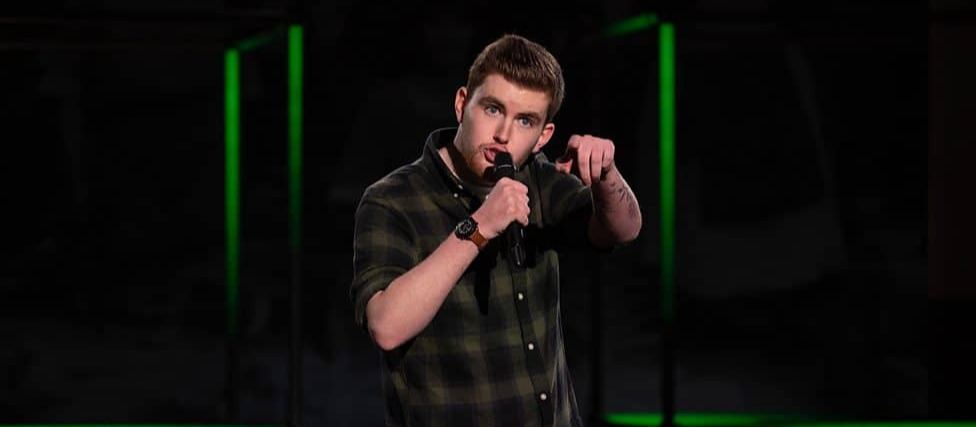 Liam Farrelly
Liam Farrelly is a 21-year-old up-and-coming Scottish comedian from Paisley, who started performing stand-up aged 17 whilst still in High School and who immediately went into comedy full-time after graduating.
A meteoric rise through the ranks has seen him nominated for and winning a raft of awards, have a guest acting role on BBC Scotland's Scot Squad (S4E2, 2018) and perform at the UK's best and most prestigious comedy clubs, including Scotland's The Stand, Monkey Barrel, Liverpool's Hot Water Comedy Club and both the London and Manchester Comedy Stores—all barely a year after first setting foot on a stage.
Liam's stand-up is story-based and his material is uniquely personal—you could say his unusual family have provided him with a goldmine, as his sister and an aunt are both nuns, he has a wheelchair bound parent with MS who has a wicked sense of self-deprecating humour, and other close relations are in various degrees of deterioration.
"Self-referential asides and personal material… there's a funny and interesting spark here"
Chortle
"Frighteningly young first act Liam Farrelly is going to have to get used to the Kevin Bridges comparisons or have elocution lessons… it was apparent that this was a young man with natural storytelling talent… Impressive stuff that earned Farrelly the runner-up spot fans"
Beyond The Joke
"Self-referential asides and personal material… there's a funny and interesting spark here" Chortle
Gallery

Videos