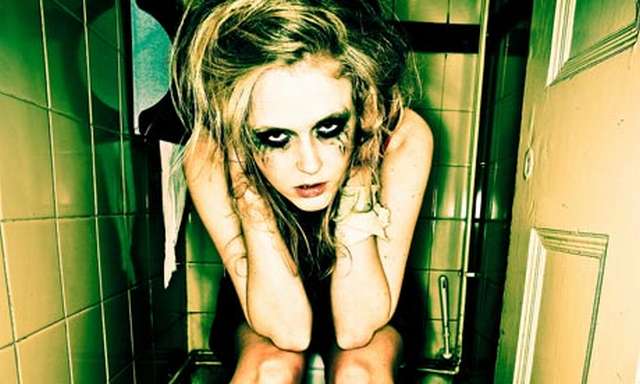 Loretta Maine
Loretta Maine is a singer songwriter from Portland, Oregon. She lived with her mother, who was a librarian with an alcohol problem and she never knew her father. Some say he was old Joe, who ran the local convenience store, but she doesn't recall any discounts.
Loretta left school at the age of 15, and it was at this tender age that she found music to be a good outlet for her frustrations and began writing songs such as "Makin' Love" and "C*** S***ing M*ther F***er". Loretta eventually found Portland did not have the music scene she needed (one without rules or hygiene standards) so she travelled the U.S. She was driven out by locals, who did not appreciate her music. They set fire to her apartment 17 times before she got the message.
So in 2007, Loretta moved to the UK, where she has resided ever since. She dreams of being an international superstar singer-songwriter, whose songs bring peace and tranquillity to those who hear them. She is a raw, emotional writer who speaks from the heart. She believes she can change lives and she will. If you will just let her drink more vodka. Loretta's time here has been disappointing to date and she has difficulty understanding why people can't see her genius as clearly as she can. She is an incredible talent, as we can see on her two self-released EPs "I Had Your Baby But I Threw It In The River" and "I'm Not Drunk I Just Need To Talk To You".
A strong, independent woman. The White Beyonce. The Black Petula Clarke. The Sexy Alanis.
Psycho-intense singer-songwriter Loretta Maine makes Courtney Love look well-balanced. - Chortle
Gallery

Videos