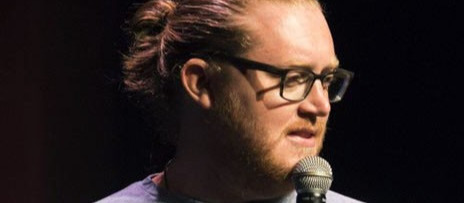 Matt Stellingwerf
Matt has won four NZ Comedy Guild Awards, been nominated for several others, and was nominated as Best Newcomer at the 2014 NZ International Comedy Festival. Matt now resides in the UK and is creating the very same reputation for UK audiences as he has done in his native NZ.
Matt was a 2015 & 2016 nominee for the prestigious Billy T Award. A renowned MC and compere, Matt is a 3-time nominee for Best MC in New Zealand.
Hamilton-born and Wanganui-raised farmer's son and trained criminologist, an award-winning bar fly... and genuinely lovely guy, Matt Stellingwerf is a man of contradictions. He has toured extensively, performing throughout NZ, Australia, the USA & the United Kingdom.
"Matt utterly stole the show on Saturday! He'san outstanding act" Comedy Cafe, London
"Matt utterly stole the show on Saturday! He"s an outstanding act" Comedy Cafe, London
Gallery

Videos