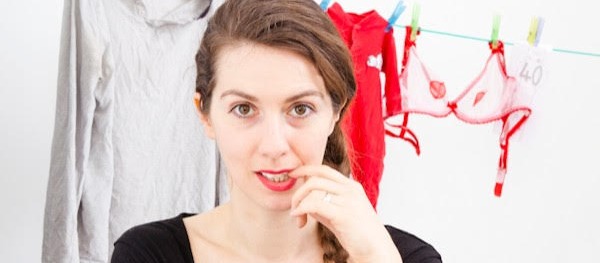 Meryl O'Rourke
Acclaimed stand-up comic and TV writer Meryl O'Rourke –revels in her bitterness. She has delighted comedy audiences, written some of the best gags on telly and even hosted pop concerts (last one to 12,000 people!)
She recently became the first winner of the Betty and Peter/Big Talk/LOCO writing prize, where she was gifted a chunk of money to help her write her first sitcom.

She has been a regular support for Frankie Boyle since 2010 where she opened for him at the Hammersmith Apollo. In his book Work!Consume!Die! he calls Meryl "Inspiringly funny".
A sought after gag writer, Meryl has written for Dress To Impress, Have I Got News for You, Room 101, and 3 series of Mock the Week. She worked on all 3 Frankie Boyle Autopsies, his documentaries on Scotland & Russia, script edited his stand up special Excited For You To See And Hate This and is now working on New World Order. She also script edited a new sitcom The Weekly Wembley and wrote for burlesque star Ivy Paige (The Voice)
"Her devastatingly direct show stands out for it's bold, boundary-breaking nature…the shocking casualness of her delivery is spot on." Jewish Chronicle
"Very funny. Tightly written, deftly performed, intimate storytelling and packed with punchlines" TheLatest
"Best, and most original, pages I've read in years. I'm a massive fan" Dhiraj Mahey, producer and founder of BettyAndPeter prize.

"Bold, forthright & (most importantly) very funny" Paul Sinha
"Bold, forthright & (most importantly) very funny" Paul Sinha
Gallery

Videos