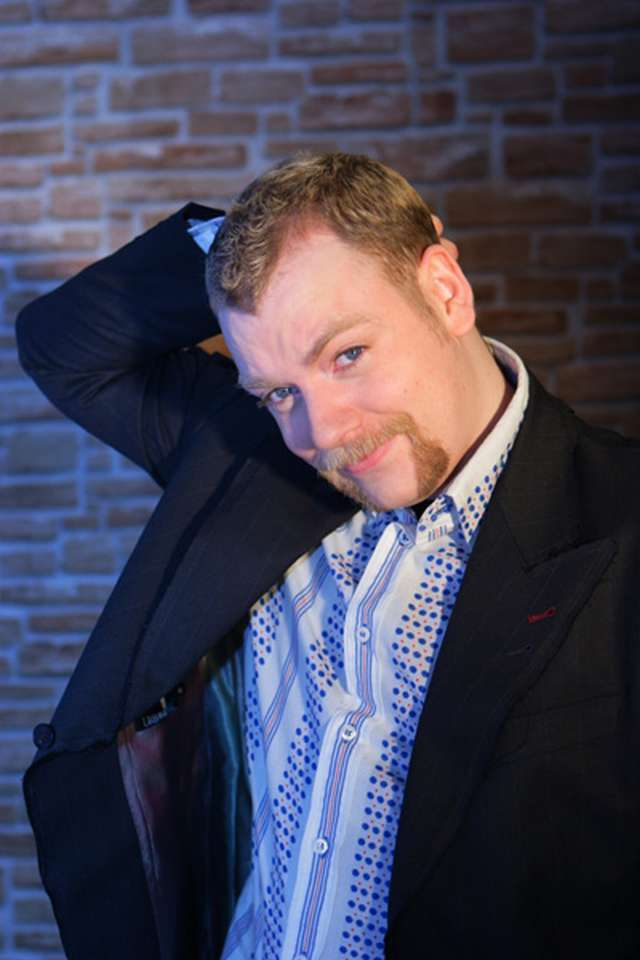 Rufus Hound
Rufus has come a long way since his days explaining plasma to school children in the Science Museum. He's a comedian, actor, presenter and the owner of a very fine moustache. He's always on TV and, he's hilarious.
Star of Argumental (Dave), Celebrity Juice (ITV), Top of the Pops (BBC) and Winner of 'Let's Dance for Sports Relief 2010' (you must have seen him dressed as Cheryl Cole. It was awesome).
A natural performer, Rufus will draw you in with his intellectual, eloquent conversation and then before you know it, he's hitting you hard with gag after gag. Great fun! A massive crowd pleaser.
Gallery

Videos