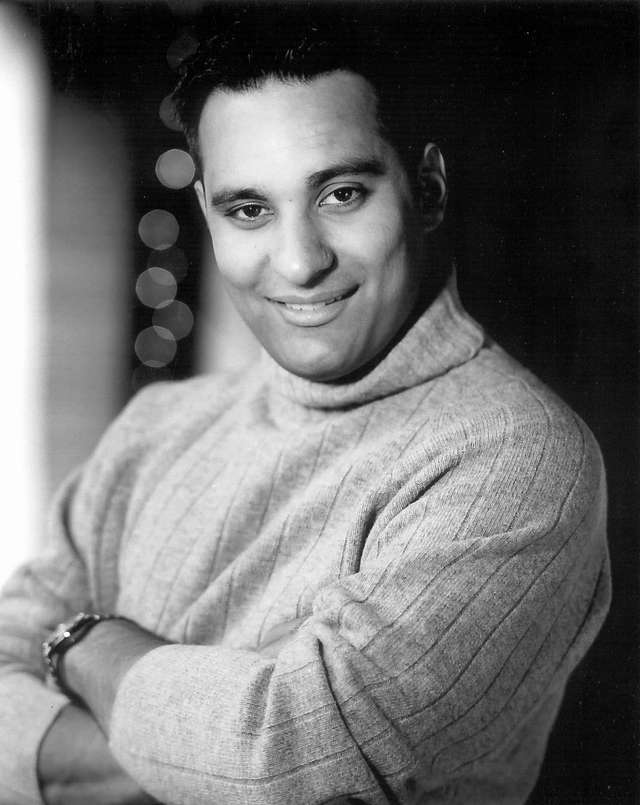 Russell Peters
Russell Peters is already a comedy superstar in much of the world. During a recent tour of Dubai, Russell sold tickets at the rate of one ticket every two seconds – crashing all the online sales outlets as soon as the tickets went on-sale.
In April 2005, Russell was the first South Asian to headline and sell-out the Apollo Theatre in New York City. In June 2007, Russell became the first comedian to sell-out Toronto's Air Canada Centre – performing for over 30,000 fans over two nights.
In addition to this first-time feat, in February 2008, Russell became one of only a handful of comedians to ever headline and sell-out the world famous Madison Square Garden.
Even here in the UK Russell sold over 9000 tickets to his O2 arena show on 14th February 2009 in one day - in fact it sold out two months before the show! So who the hell is he?
Well it all started in Canada, where he has been working the circuit for twenty years. As much a humorist as a comedian, Russell doesn't really tell jokes. Rather, he uses his observations on the subjects of race, class and culture to illuminate our human shortcomings.
His quick wit and ability to mimic language and accents allows Russell to create characters of all races and cultures and forge an immediate bond with his audiences, regardless of their racial and cultural background. His most recent DVD Outsourced has gone eleven times Platinum in his home country.
Russell has been nominated for four Gemini Awards nominations [the Canadian equivalent of the Emmys], has been doing stand up for 20 years and had a recurring role in the Canadian sitcom Lord Have Mercy, hosted his own BBC chat show for Network East Late and has movies under his belt that include the comedy Quarter Life Crises, My Baby's Daddy and the martial arts flick Tiger Claws III.
He has been featured at Montreal's Just For Laughs Comedy Festival and HBO's Aspen Comedy Festival as well as many others across the globe. TV appearances include CBC's Comics! and two one-hour Comedy Now! specials on The Comedy Network in Canada.
His Comedy Now! performance of February 2004 is one of the network's most popular shows of all time. When fans placed segments of the special on the internet it created a global demand for Russell comedy and his popularity exploded.
Aside from touring with his side-splitting stand-up material, Russell is busy writing his first book, developing sitcom projects and recently completed filming a supporting role in the new Jake Gyllenhaal film Source Code.
Gallery

Videos