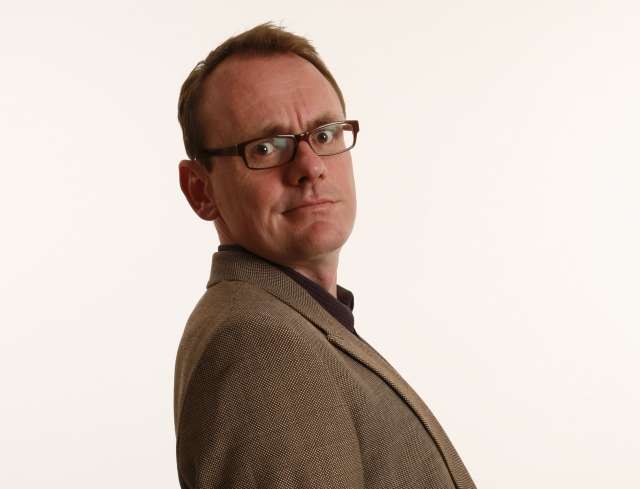 Sean Lock
Sean Lock is a man who can only be described as a cheeky chap, and this certainly is a good thing when it comes to making people laugh.
Born in Woking, Surrey in 1963, Sean began his career as a support role to Rob Newman and David Baddiel on their 1993 TV series and tour.
Sean also appeared on countless radio shows in the late 90s, working with Bill Bailey and, on his own show, Kevin Eldon and Hattie Hayridge.
He continued his stand up career and in 2000 won the award for Best Live Comic at the British Comedy Awards. Well done Sean.
Sean Lock's genius lies in his enthusiasm. In his own words, he'll go on stage feeling 'like a tramp who's been given a fiver'.
Sean wants the best out of things but will usually be disappointed, whether it be from the sort of people they let into football grounds or the lack of marzipan albatrosses on a crazy golf course. And what is the singular of hundreds and thousands?
In addition to being a regular on QI, Have I Got News For You and a captain on 8 Out Of 10 Cats, Sean has had many television shows to call his own.
In 15 Storeys High, Sean showed a darker, more surreal side to his nature with the story of a man living in a tower block and working at the local swimming baths with his bizarre neighbours popping in and out of his life.
It was described by one as the 'best comedy on television' and 'pretty good' by others. He has also hosted TV Heaven, Telly Hell on Channel 4 and became the Curator on Radio 4's The Museum Of Curiosity.
After all that's happened to him, and from what he tells us it's a lot, Sean will always be able to smile about it, even if an airline has sold his seat. Which, incidentally, is a time when it is perfectly legitimate to swear. But you do wonder about how much time a man has to think of that many ways to kill a budgerigar.
Gallery

Videos