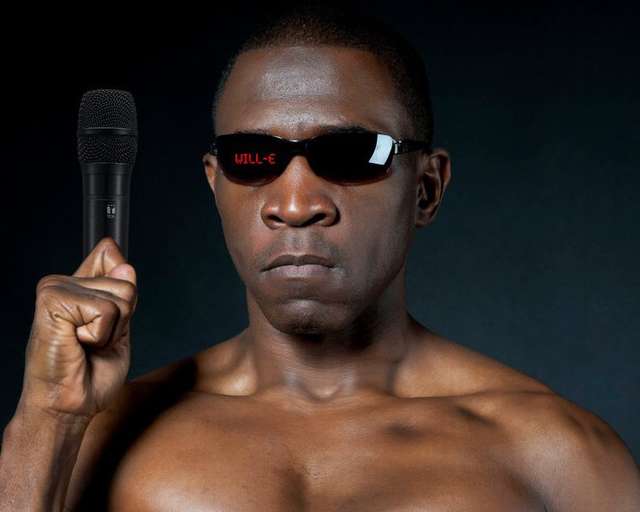 Wil E Robbo
Will-E Robo is a comic talent on the rise to international stardom!
His career catapulted when he appeared at the world renowned, Apollo Theatre, winning six times. He went on to appear twice on both BET's Comic View and Russell Simmons Def Comedy Jam, and made memorable appearances on P. Diddy's Bad Boys of Comedy, in 2005 and 2007 for which he was given the title of P.Diddy's Number 1 Bad Boy of Comedy.
In 2008, he featured on Martin Lawrence's 1st Amendment Stand-Up. He has received the Flip Wilson Award for Best Original Act and was nominated for Best International Act at the London Black Tie Comedy Awards in 2009. His determination and natural ability have won him an army of fans on both sides of the Atlantic. His loyal fan base in the UK enables him to show case his talents selling out the indig02 for the second time in 2010.

Energetic, charismatic, versatile and animated are just a few words that describe Will-E Robo's stand-up routines. He is a universal comedian, overflowing with energy, combining his story-telling abilities with vividly humorous physicality and amazing sound effects that paint clear, hilarious pictures. He is also known, notoriously, for his impressions of animals, entertainers, and other iconic characters. Years of crafting his skill have sharpened his natural ability to align his humour to his audience, this is revealed in the way he is able to engage, captivate and enthral a wide variety of audiences with his commanding performances.
Gallery

Videos