John Lynn - "A CHARMING ROGUE WHO ENTERS SOME VERY DARK TERRITORY…UNASHAMEDLY FUNNY" Irish Daily Mail
Craig Murray - An instant crowd pleaser with a charismatic, mock-confrontational style, Craig is now a highly sought-after act and compere, performing all over the UK at the nation's leading comedy clubs, as well as overseas "Bloody funny"� Jo Brand
Sean Percival - "He"s not wacky, he"s not surreal, he"s just bloody and funny. What"s On Magazine
Freddy Quinne - "uniquely northern observational humour" (Lancashire Evening Post)
SATURDAY 27th APRIL 2019⠀⠀⠀
A bumper night of comedy this Saturday with four quality stand-ups in Sean Percival, John Lynn, Craig Murray, and Freddy Quinne. You can pre-order all your food and drink with us before arriving via our box office or at the time of making your booking online and once the comedy has ended, your ticket then gets you into the after show party at the venue.
£15/ £10 concs
⠀⠀⠀⠀⠀⠀⠀⠀⠀⠀⠀⠀⠀⠀⠀⠀⠀
to be the first to know about our regular Special Promotions 👈
***** SCROLL DOWN FOR TICKETS *****
⬇️⬇️⬇️⬇️⬇️⬇️⬇️⬇️⬇️⬇️⬇️⬇️⬇️⬇️
⠀⠀⠀⠀⠀⠀⠀⠀⠀⠀⠀⠀⠀⠀⠀⠀⠀
⭐️
JOHN LYNN
"The rising star of Irish comedy" SUNDAY TIMES
"Brilliant" THE IRISH TIMES
"Killer comedy" THE LIST
⠀⠀⠀⠀⠀⠀⠀⠀⠀⠀⠀⠀⠀⠀⠀⠀⠀
⭐️
SEAN PERCIVAL
"He's not wacky, he's not surreal, he's just bloody funny." What's On Magazine
"…the big gold star of the show must be the long-haired man from Dudley. He came. He spoke. He had us curled up begging for more…Sean Percival was the best heckler worrier I've seen for years…" Evening Mail TV
⠀⠀⠀⠀⠀⠀⠀⠀⠀⠀⠀⠀⠀⠀⠀⠀⠀
⭐️
CRAIG MURRAY
A top comedian and currently recognisable to many as the face (and voice) of Plusnet Broadband.
"Bloody funny" Jo Brand
"…a great line in Northern humour" – Spoonfed.co.uk
⠀⠀⠀⠀⠀⠀⠀⠀⠀⠀⠀⠀⠀⠀⠀⠀⠀
⭐️
FREDDY QUINNE (Compere)
"uniquely Northern observational humour" Lancashire Evening Post
"Every sentence got a laugh...his effortlessly funny anecdotes and improvised jokes were undeniably the high point of the evening" Leeds Laughs
⠀⠀⠀⠀⠀⠀⠀⠀⠀⠀⠀⠀⠀⠀⠀⠀⠀
➡️ Rosies Birmingham
➡️ 259-262 Broad Street,
➡️ Birmingham,
➡️ B1 2HF
⠀⠀⠀⠀⠀⠀⠀⠀⠀⠀⠀⠀⠀⠀⠀⠀⠀
Doors open: 6:30pm, Show: 8:00pm
⠀⠀⠀⠀⠀⠀⠀⠀⠀⠀⠀⠀⠀⠀⠀⠀⠀
***** SCROLL DOWN FOR TICKETS *****
⬇️⬇️⬇️⬇️⬇️⬇️⬇️⬇️⬇️⬇️⬇️⬇️⬇️⬇️
"Consistently boasting the most interesting line ups in the country"

The Times
Ticket Types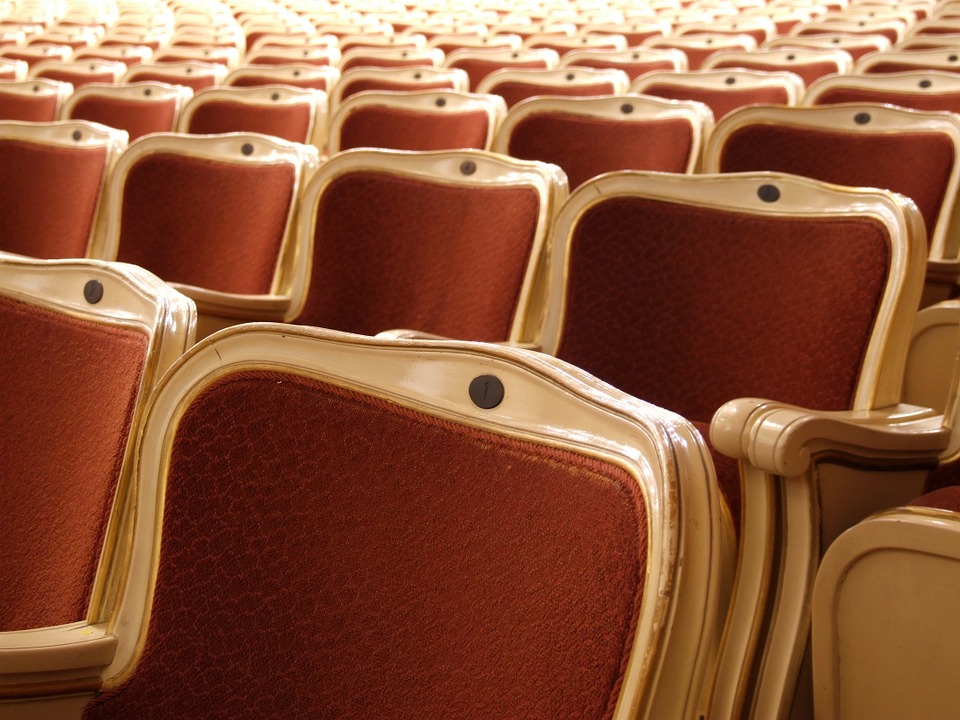 Premium tickets
The Best view in the house, theatre style seating!
(These seats have no table so not suitable for eating whilst watching the show)