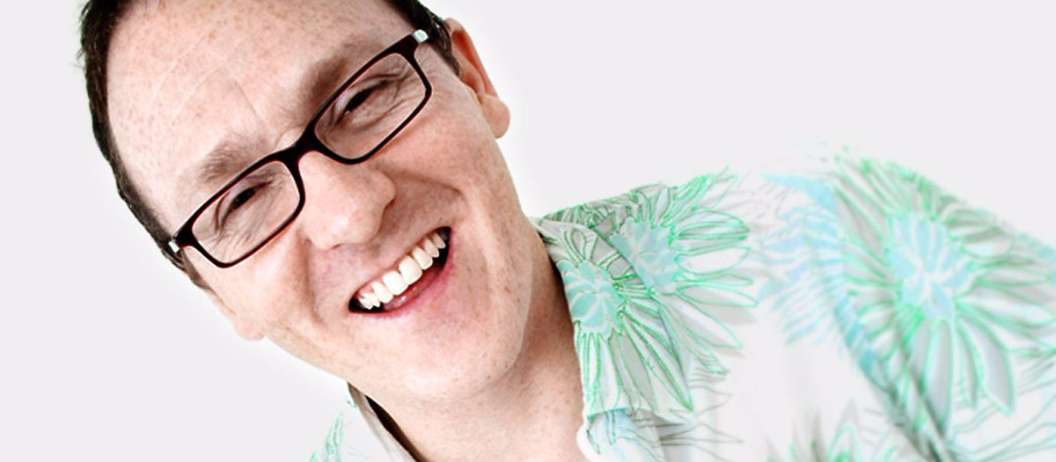 Alfie Joey
Writer, comic, impressionist, singer, presenter, cartoonist Alfie Joey has appeared everywhere from Just The Tonic to Coronation Street.
Before he was a radio presenter and an actor he was a comedian
...and before that, a Harrods toy demonstrator
...and before that, a brother in a religious order
...and before that he was a child!
PRESS QUOTES
'Alfie spreads joy like a virus. He makes you glad to be alive!'
Time Out
'A cheerful, natural talent, Alfie has plenty in his comedic bag of tricks to spread good cheer through any audience. With his spot-on impersonations and his enthusiastic banter he'd be right at home at a Royal Variety Performance…his effusive bonhomie is genuine and his material original and funny.'
TELEVISION
Hebburn
(BBC 2013) Alfie plays Jim Moir's (Vic Reeves') doctor in the popular sitcom HEBBURN series 1 and 2 (BBC 2013). The series also stars Gina McKee & Chris Ramsey and was voted the "Best New TV Sitcom" in the Comedy.co.uk Awards and won best drama series at the Royal Television Society Awards.
Ideal
(BBC 2005-2011) Written by Graham Duff, starring Johnny Vegas. Alfie played Derrick, a regular character obsessed with his allotment in all seven series of Graham Duff's award winning, cult-hit sitcom.
Coronation Street
(ITV 2006) In a Bank Holiday 'Corrie' special, Alfie played 'comedy' paramedic Steve who provided humour at the birth of Claire and Ashley's baby.
Who Stole Bob's Jokes
(Ch.4 2004) A Channel 4 documentary (2004) featuring Alfie & others telling the story behind the theft of Bob Monkhouse's treasured comedy ledgers.
Stand Up To Religion
(2004) A Libra TV production (2004) which looked at how television from Father Ted to Dave Allen portrayed religion through comedy. Contributors included Alfie & Rowan Atkinson.
TV Warm-up Work
includes 'University Challenge', 'Baddiel and Skinner Unplanned', Al Murray's 'Time Gentleman Please', Anne Robinson's 'Guess Who's Coming to Dinner', the Donny Osmond game show 'Identity' plus sitcoms and sketch shows starring, among others, Maxine Peak and Dylan Moran.
'Alfie spreads joy like a virus. He makes you glad to be alive!' TIME OUT
Gallery

Videos