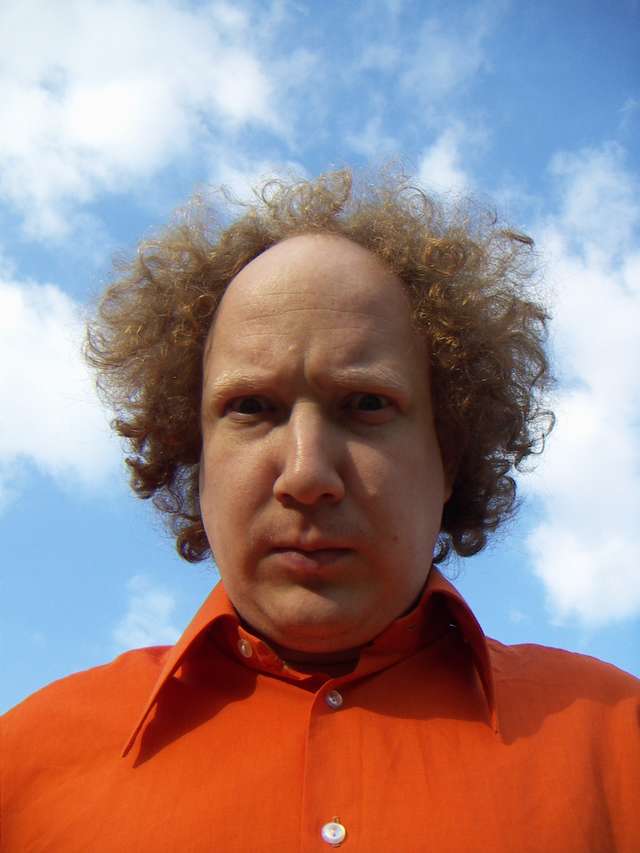 Andy Zaltzman
Andy's numerous diverse TV appearances include Dave's One Night Stand (Dave), 8 Out of 10 Cats (Channel 4), Newsnight (BBC Two), Sky News, stand-up on Russell Howard's Good News (BBC Three), Daily Politics (BBC Two), CNN, The Late and Live Guide to Comedy (BBC2), The Politics Show (BBC1) and BBC News.
Andy has worked regularly with Rory Bremner on a number of his television and radio projects. He has written for several series of Bremner, Bird & Fortune (Channel 4). Rory Bremner also appeared on Oliver and Zaltzman's US election special for BBC Radio 4; Transatlantic. Andy went on to write and perform for Tonight with Rory Bremner in 2011 and 2012.
Andy has written and hosted Andy Zaltzman's History of the Third Millennium, Series 1 of 100 and has made regular appearances on topical panel quiz show The News Quiz and The Now Show for BBC Radio 4. He co-wrote three series of the same station's satirical sitcom, The Department. On Absolute Radio, Andy co-hosted two Alternative Euro 2012 Commentaries, featured on Johnny Vaughan's The Games Celebrations and was also a guest co-presenter on The Dave Gorman Show in August 2012.
An avid sports fan, Andy hosted Yes! It's The Ashes for BBC Radio 5Live. He's a regular on Radio 5's 7 Day Sunday with Al Murray and has appeared on sporting punditry show Fighting Talk. Andy writes regularly for international sports channel ESPN's online cricket blog Cricinfo, During the 2011 World Cup, he followed the tournament with his monthly blogging and podcast commentary, whilst touring around India and Bangladesh performing his stand-up.
Since being nominated for the Perrier Best Newcomer Award in 2001, Andy has been a regular at the Edinburgh Festival. He took his most recent acclaimed solo show, Armchair Revolutionary to the Fringe in 2011. In 2007 Andy performed an award-winning Melbourne Festival debut, winning the Piece of Wood Award as the comedian's comedian. Andy is touring Armchair Revolutionary around the UK throughout 2012.
Gallery
Videos