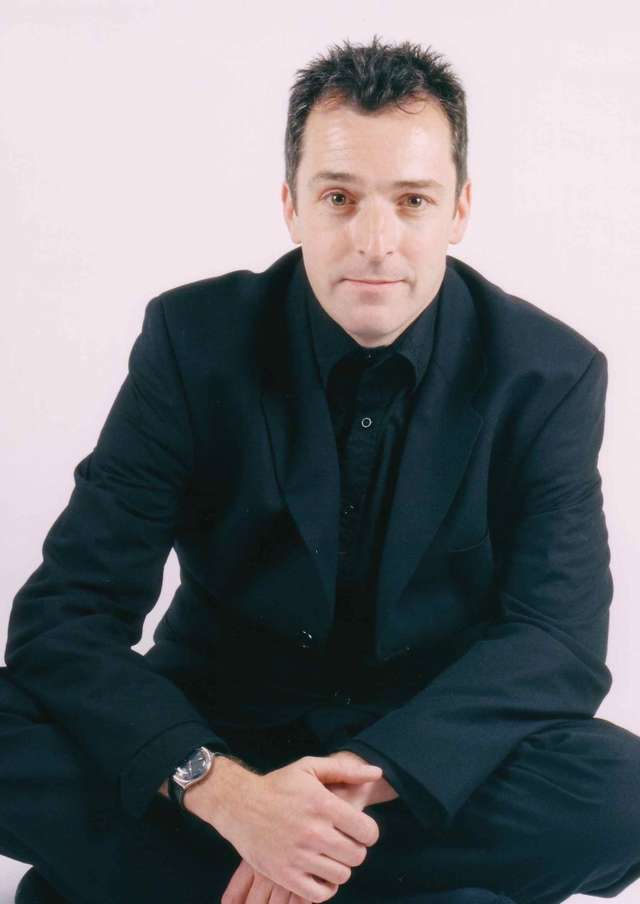 Anthony King
"The gags get better and better" WILLIAM COOK, THE GUARDIAN
Anthony King is an outwardly normal looking bloke who turned to comedy after he was disowned by the Catholic Church for confessing in too much detail. Having finally found a use for his twisted sense of humour, Anthony has gone on to perform at all the major comedy clubs across the UK and beyond, including performances in Germany, Spain, The Netherlands, Dubai, Abu Dhabi and Bahrain. On stage, he has supported Lee Evans, Eddie Izzard and Jo Brand to name just a few.
Anthony's devilishly droll deadpan humour, masterful timing and delivery of a stream of one-liners combine to make him one of the most polished performers on the circuit. His act is a combination of his own true-life experiences mixed in with a whole bunch of lies.
Anthony's gigs have not been confined to the small stage; he has also made numerous appearances on TV. These include Granada's MAD FOR IT, Meridian's HOUSE OF FUN, UK Gold's LIVE AT JONGLEURS and he also took part in a live internet broadcast called LIVE FROM LONDON.
As well as his stand-up performances, Anthony is also well known for his writing skills. Credits include a sketch show for Granada, a series of bizarre short stories and a pilot sitcom for Radio 4. Anthony was also chosen to be part of THE COMEDY FACTORY, which was a team of writers brought together by Carlton and KDR Productions to develop and script various ideas for television. Projects included a sketch show, a quiz show, a cabaret show, a sitcom and a very tongue-in-cheek documentary.
"King of the one-liners"
BBC LONDON LIVE
"Outstanding is Anthony King, an elegantly mournful figure whose timing and delivery of a stream of one-liners and non-sequiteurs are masterly"
THE SCOTSMAN
"King offers something of a pot pourri of comedy styles: a good dollop of observational stuff, a generous helping of banter, a dash of spontaneity plus a handful of deadpan one-liners to add spice.
It's the one-liners that set him apart. Sparse, efficient, unexpected – and often with a delicious twinge of underlying nastiness – each one is an elegant example of perfect joke construction…."chortle.co.uk February 2005
"Like a stand-up Rupert Everett (the same dark looks, the same insouciant stage persona) his attitude is take it or leave it – the right attitude for getting laughs…."The Guardian March 2004
After being approached by the city council, Anthony has been setting up courses of comedy workshops in his home town of Leicester. These workshops have been running since 2003, have proved to be hugely popular and have already produced comedians that have gone on to perform to critical acclaim, both nationwide and locally.
Anthony has also been involved in The Leicester Comedy Festival and won an award for "best contribution to the festival in 2006" for setting up a venue for new comedians. The Venue "best venue" in the same year.
Since 2009 the set that was stand-up alone for years was infiltrated by a comedy song called My Pet Centipede. Since then Anthony has written many songs. He now has both a stand-up set and a song set and can often incorporate both songs and stand-up.
In the last few months, Anthony has been working on a show called Songs Of Love and Death which debuted at The Leicester Comedy Festival in February 2012. He is taking the show to The Edinburgh Fringe Festival in August 2012 with Just The Tonic.
Gallery
Videos