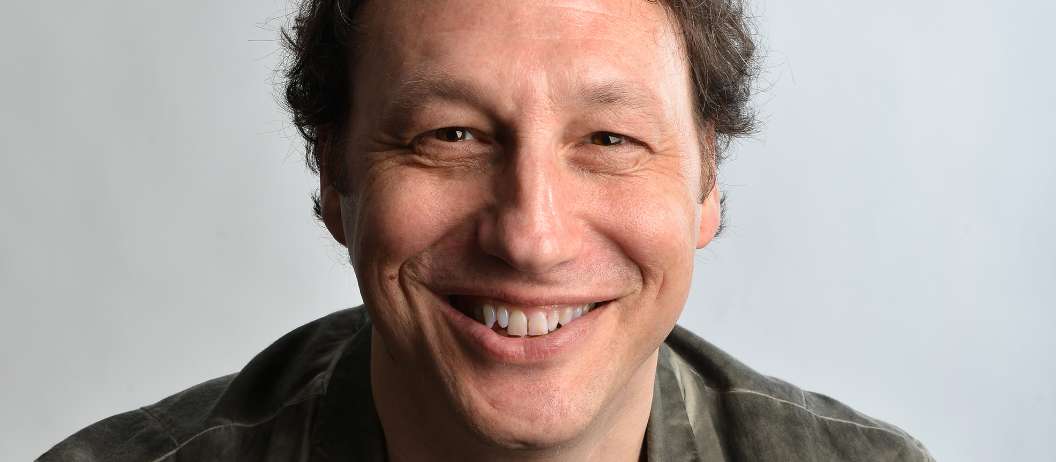 Carey Marx
Writer and star of BBC Radio 4's Intensive Carey, twice winner of Best International Show at the New Zealand Comedy Festival, and Leicester Comedy Festival Best Show nominee.
Carey is currently performing his new show, Carey Carey Quite Contrary, at the Edinburgh Festival. Taking a lesson from Donald Trump, Carey's decided to become arrogant, certain and unapologetic. What happens when he's above reproach? Greatness happens. Yes, everything Carey turns his hand to becomes magically magnificent.
Goodbye integrity and humility. Hello delusion and dishonesty.
His previous twelve solo shows have been described as, 'Quite brutal, in a darkly comic Quentin Tarantino kind of way' (Chortle), 'Comedy of the most cerebral variety' (Herald), 'Essential Viewing' (Fest), 'Supremely-crafted comedy' (List), 'Awkward misfit Marx has a genius for the unexpected and hilarious left turns' (Guardian), 'Such a devilish grin, that you can only admire him for being such a magnificent bastard' (The Scotsman).
In 2012, Carey had a heart attack and wrote a highly acclaimed show, Intensive Carey, about his battle back to health. He quickly became Britain's top heart attack comedian (apart from in Scotland where there are bound to be loads).
Carey's early career saw him performing as a world-class sleight of hand magician, illusionist, hypnotist, psychic, medium, and creator of the unusual. He performed at the lavish James Bond parties, for the Rolling Stones at Bill Wyman's wedding, and private events for royalty. He was even booked to entertain Princess Beatrice at her birthday party when she was two. She cried a lot. Yes, Carey has made a princess cry.
He has performed on a sinking ship, on ice, and as a rabbit. (Those were three different shows. And he wasn't booked to perform on a sinking ship; it just worked out that way).
After dropping the props, Carey established himself firmly as one of the top stand-up comedians from the British circuit, playing all the most prestigious clubs and festivals. He has performed in every continent and claims to have travelled more in his life than he has stood still.
A circuit veteran, Marx concocts his own blend of dark humour with mischief and glee. His wilful disregard for the controversial and taboo is tempered with his ability to find joy in the most unexpected places. An international multi-award winner, Carey is no stranger to screen or radio with credits ranging from Channel 4's Gas to BBC One's The Stand Up Show as well as his own radio show, Intensive Carey (BBC Radio 4) adapted from his wildly successful 2013 Edinburgh Festival Fringe show of the same title in 2015. With such a unique voice it is no surprise that Marx has written for the likes of Newzoids (ITV), The Now Show, (Radio 4), and Nick Doody's Bigipedia (BBC Radio 4). Join Carey this Fringe at his life-pondering, behaviour-dissecting, twisted, brutal and honest best.
"Anecdotally debauched" Herald ★★★★★
"A comic at his gleeful best" Edinburgh Evening News ★★★★★
"Highly engaging, devilish, menacing and totally mesmerizing" Edinburgh Guide ★★★★★
"Supremely crafted comedy" List ★★★★
"The mocking stance and unremitting march of cold logic will reduce you to howls of laughter" Daily Mail ★★★★
"My undiscovered gem for this year's Fringe" ScotsGay ★★★★
"Sharp, sweet, cheeky, cynical, romantic and rude as he ever was." Chortle ★★★★
"Comedy at its best" Fest ★★★★
"Thoughtful, shocking and hilarious" The Skinny ★★★★
"Obscenely funny, hilarious and curiously intelligent" Informed Edinburgh ★★★★
"A truly fantastic comic" London Is Funny ★★★★
"This is a brilliant, deeply personal performance" The Scotsman ★★★★
Anecdotally debauched" Herald "A comic at his gleeful best" Edinburgh Evening News
Gallery

Videos