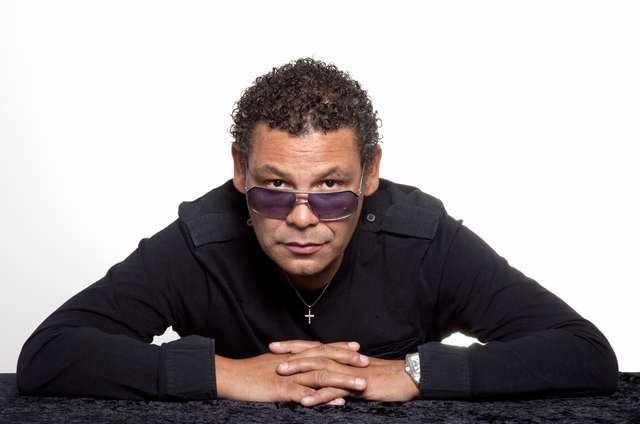 Craig Charles
AWOOGA-AWOOGA-AWOOGA!!
Yes, the legendary actor, host and broadcaster Craig Charles of Red Dwarf, Robot Wars and Coronation Street fame is also one of the UK's best loved Funk and Soul DJ's. Broadcasting for 10 years on BBC 6 Music with their primetime Saturday night Funk and Soul show, Craig Charles has gone from strength to strength.
"When BBC 6Music asked me to do a radio show I only had one condition, it has to be a funk & soul show otherwise I wasn't interested" And so the Craig Charles Funk and Soul Show came to being right at the very start of 6Music, way back in March 2002.
Currently live every Saturday Night for 3 hours between 7pm and 10pm on one of the nation's most loved music radio stations has garnered Craig global support as one of the UK's foremost Funk and Soul commentators, DJ's and promoters of new music. The show has become a European benchmark for artists who want to connect directly with their fans.
"Since its inception I have been interested in all varieties of soul and funk music, without imposing any barriers and I am just as enthusiastic about fresh new talent as I am about the classic artists from the golden age of the 60s and 70s"
The list of guests that have been on The Funk And Soul Show speaks for itself.. Gil Scott Heron, James Brown, Roy Ayers, Cymande, Marlena Shaw, Paul Weller & Primal Scream, Terry Callier, Candi Staton, Marva Whitney. Hip Hop legends, The Roots and the Jungle Brothers as well as the leading players of the new school Kokolo, Cut Chemist, Sharon Jones, Osaka Monaurail, Amp Fiddler, Amy Winehouse, The New Mastersounds, Smoove and Turrell, Quantic, The Apples, The Grits, JTQ, and The Fusion Experience.
Mr. Charles packed up his trunk of funk and enjoyed a handful of DJ gigs, along side his monthly residency at Band on The Wall in Manchester. With lots of UK festival gigs under his belt, Glastonbury, Kendal Calling, Big Chill, Wickerman, Mostly Jazz & Vintage @ Goodwood. It doesn't look like the funk is going to stop anytime soon!
The Craig Charles Funk & Soul Club is currently on the last Friday of the month at The Wardrobe, Leeds and the last Saturday of the month at Band on The Wall, Manchester. A night of pure dancefloor stomping, and storming guests from the funk & soul scene, Maceo Parker, Smoove & Turrell, New Mastersounds, The Perceptions, Speedometer, Funkshone. To name but a few!
Gallery

Videos