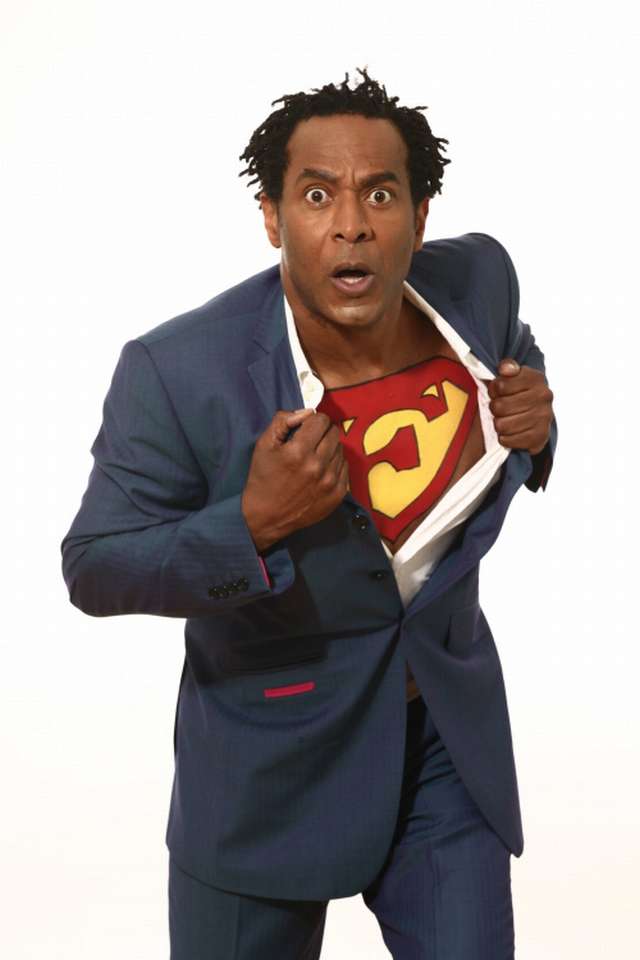 Felix Dexter
Felix Dexter is an award winning comedian writer and actor. He is a law graduate and a member of one of the Inns of Court. This legal background is extremely useful in his standup comedy career, enabling him to baffle hecklers with the depth of his legal knowledge.

Felix has appeared to much critical acclaim in BBC2'S recent eight part character sketch show Bellamy's people.

His TV credits include such landmark shows as: The Real Mc Coy, The Fast Show, Knowing Me Knowing You with Alan Partridge, Have I Got News For You, The Lenny Henry Show, Grumpy Old Men (over 35, just got in) and playing Saffy's boyfriend in the last series of Absolutely Fabulous.

Felix has also performed many straight acting roles in shows as diverse as The Bill, Casualty, Vanity Fair and Empire (broadcast on ...The Hallmark channel) in which he played "MAXIMUS" leader of the lost legion... oh yeah.
In the theatre roles have included a season with the Royal Shakespeare Company playing Autolycus in The Winter's Tale and at the National Theatre alongside Helen Mirren in Mourning Becomes Electra.

In the West End Felix has appeared in two runs of One Flew Over The Cuckoo's Nest alongside Christian Slater having the dubious honour of giving chicken pox to Christian during the first run thereby almost wrecking the production.
On radio Felix is a cast member and writer on the highly successful Radio 4 spoof phone in show Down The Line. This show (created by Paul Whitehouse and Charlie Higson) won best Radio comedy at the Sony awards 2008.
In 2010 the Down The Line Credit Crunch Special Radio 4 has been nominated in the best Comedy category at the Sony Radio Awards.
Gallery

Videos