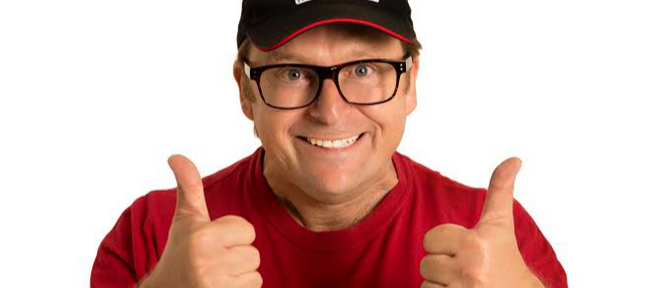 Ivan Brackenbury
Ivan Brackenbury's fantastic 'Hospital Radio Roadshow', complete with inappropriate records and bungled cues, is now a regular fixture on the live circuit.
A daft, inept yet adorable radio DJ takes you on a hilarious broadcasting journey. This is a unique, wonderfully brilliant show, guaranteed to make you cry with laughter 'Audiences are laughing their heads off' - Metro
He's been nominated for the Edinburgh Comedy Award, Trident Comedy Award and Perth International Fringe Comedy Award (twice). He's was voted a 'Fosters Comedy God', he's won Best International Act at the New Zealand International Comedy Festival, Adelaide Fringe (twice), Nottingham International Comedy Festival and 3 Sony Gold Awards.
He's been in BBC Shows Alan Partridge, Lee and Herring, Friday/Saturday Night Armistice and Channel 4 shows IT Crowd, The Big Breakfast, Ri:se, Under the Moon, Drifters and Eight out of Ten Cats do Countdown and the feature films Going to Mecca and Eaten by Lions.
'Binns has his character nailed and he mines the comic seam, ruthlessly to create top-quality entertainment with practically universal appeal' - Guardian. As seen on BBC's 'Hospital People' and 'Countdown'
Gallery

Videos