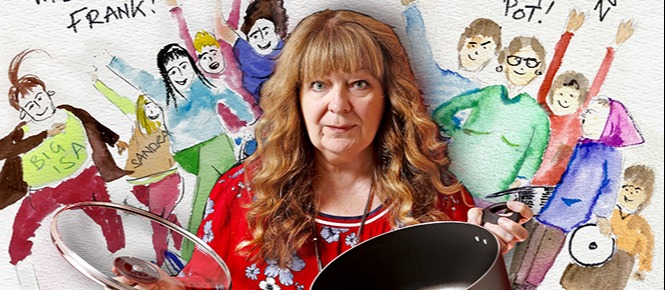 Janey Godley
Multi-award-winning Scottish comedienne, playwright, award-winning blogger, best-selling author and former Scotsman newspaper columnist Janey Godley has performed her comedy shows and one-woman play around the world, including off-Broadway in New York. She is a regular on BBC Radio 4's Just a Minute.
In 2006, Janey was nominated and was close runner-up for the annual Scotswoman of the Year title as 'the most inspirational woman in Scotland'; at the New Zealand International Comedy Festival, she won theSpirit of The Festival Award.
A regular 5-star performer at the Edinburgh Fringe, in 2008 she won the Fringe Report Award as 'Best Performer' and two Nivea Funny Women Fringe Awards – as 'Best Stand-Up' and, overall, for 'Best Show' as "one of the most prolific and extraordinary stand-up comedians working in the UK".
In 2009, the New Zealand Comedy Guild nominated Janey as 'Best International Guest'; they had also nominated her on each of her previous visits in 2002, 2006 and 2008.
In 2012, a regular Tweeter, her live Twitter description of a couple's rapidly-deteriorating relationship on a train became a viral sensation and caused a media debate on personal privacy. At the Edinburgh Fringe in August, she staged a 5-star-winning one-off play #TimAndFreya based on the incident.
In 2014, her weekly podcast was shortlisted in the comedy category of the 9th annual People's Choice Podcast Awards in the US.
"Clever, passionate and lyrical… the whole show is infected with a fierce passion… She is a very rare talent indeed." Daily Mirror
Gallery

Videos