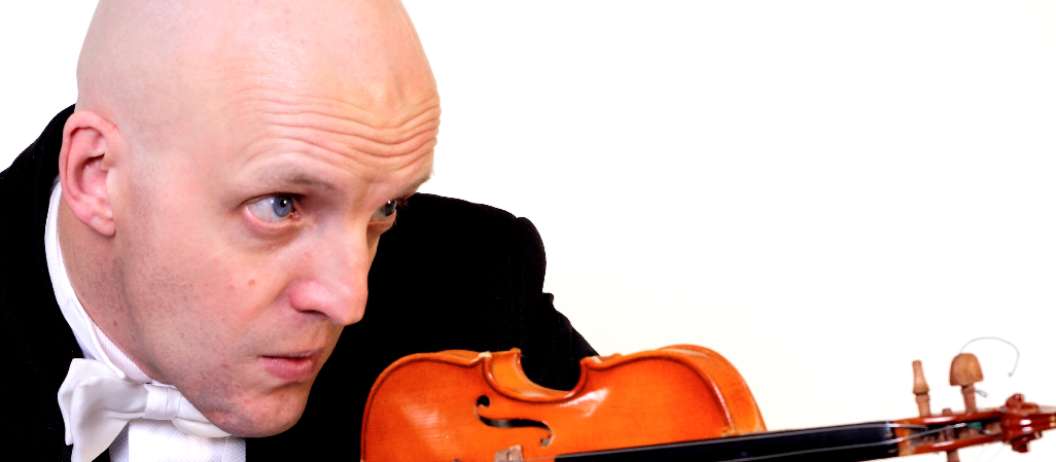 Jim Tavare
"The natural heir to the Tommy Cooper Fez'" - THE INDEPENDENT
Jim Tavaré will return to co-star in the second series of The Sketch Show on June 22 2003 on ITV, which won a Best Comedy Series BAFTA and was nominated for numerous other awards including a BANFF Rockie Award, a Golden Rose of Montreux Award and a British Comedy Award and will return to ITV1 early in 2003. Jim starred in the first series of The Sketch Show co-produced by Avalon Television (Time Gentleman Please, Harry Hill, Fantasy Football, The Frank Skinner Show) and Baby Cow Productions (Marion and Geoff, Human Remains) in Autumn 2001 on ITV1. The series also featured Karen Taylor (Daily Telegraph Open Mic Award finalist), Lee Mack (Perrier Nominee 2000 and Time Out Award winner), Ronni Ancona (Broadcast Award winner) and Tim Vine (Perrier Nominee).
He is currently filming Harry Potter and The Prisoner of Azkaban in which he plays Tom, the inn-keeper of The Leaky Cauldron.
Jim Tavaré has been described as "transcending mainstream and alternative comedy". As a stand-up Jim Tavaré has worked all over the world, performing throughout Europe, Australia and the USA, Jim has made frequent visits to The Falkland Islands to entertain the troops and was invited back for a 2 week run in March 1999. Jim appeared at the Auckland Comedy Festival in New Zealand, which was a sell-out success. Following appearances in the US, a special episode of WINGS (NBC/Paramount) - the hit comedy series made by the producers of CHEERS - was written around him. Jim Tavaré's US television credits also include CAROLINE'S COMEDY HOUR, EVENING AT THE IMPROV, SHOWTIME MONTREAL GALA and JUST FOR LAUGHS.
Jim has performed three times at THE ROYAL VARIETY PERFORMANCE, including one occasion in December 1998 before HRH The Prince of Wales. Jim now has the proud title of being Prince Charles' comedian of choice, having performed at His Highness' private Christmas Party 2001 and in front of Her Majesty The Queen and 13 Heads Of State at a Gala held at Highgrove, in aid of the King Of Greece's birthday.
"Elegant, unassuming and full of visual flair." - The Mail On Sunday
Jim Tavaré made his first appearance on British television starring alongside Miles & Milner in the critically acclaimed comedy show BEETHOVEN'S NOT DEAD (BBC2). This was followed by his own series on BBC2, JIM TAVARÉ PICTURES PRESENTS... a series of short films starring Jim and Bassie, his double bass. Invoking uncanny memories of Buster Keaton these films were seen as "a great compliment to Jim's superb stand-up routines" (The Scotsman). He starred as a headline act on series 1 & 2 of Channel 5's stand-up show THE COMEDY NETWORK and Jim has also performed on THE DES O'CONNOR SHOW (ITV) and CLIVE ANDERSON (BBC).
In 1999 Jim wrote and starred in the 12 part comedy series THE JIM TAVARÉ SHOW Channel 5. A half hour of comedy sketches and stand-up, THE JIM TAVARÉ SHOW featured everyday tales of Austrian composing folk from one time child prodigy, Wolfgang Amadeus Mozart as well as a weekly end-of-show finale starring the Politically Correct Dancers. Other new characters included six foot blonde glamour puss The Uncommitted Transvestite; he of ancient proverbs, The Kung Fu Monk; Jim's very own nine inch pianist Fingers Wilson and The Bawdy Bobby, a member of the constabulary with a penchant for lewd suggestion.
Produced by Phil Bowker, (HARRY HILL'S FRUIT CORNER and TV DINNERS for BBC Radio 4) and Directed by John Hobbs (SOME MOTHERS DO 'AVE 'EM, MONTY PYTHON, BRUSH STROKES), THE JIM TAVARÉ SHOW was broadcast on Channel 5.
Gallery

Videos