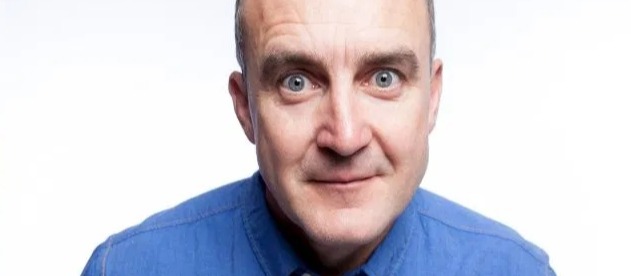 Jimeoin
Stand up comedy
Jimeoin is acclaimed as one of the hottest stand­up comics of this generation ­ a true
comedy master. A prolific writer with an exceptional audience rapport, he is known and
loved for his brilliantly funny wit and charming observations on the absurdities of
every­day life.
Touring
Jimeoin's regular appearances at the MELBOURNE INTERNATIONAL COMEDY
FESTIVAL and his widely successful Australian tours attract sell­out advance bookings,
often with extra shows added due to demand.
Internationally, Jimeoin has toured to great acclaim from New York to New Zealand,
Aspen to Amsterdam, the Middle East to the Far East. He has also performed around
Europe and the UK and is a regular invitee to the mecca of comedy, Montreal's Just For
Laughs Festival.
In 2005­8, Jimeoin was touring throughout the vast outback regions of Australia as well
as playing the major cities and festivals across the land – he became the first comedian
to go and tour totally "over the top" of the country, playing a mix of hotels, theatres,
swimming pools, cattle ranches and anywhere that looked a bit interesting. This was
filmed for a TV series on BBC N.Ireland called "JIMEOIN DOWN UNDER". He
performed additional sell­out tours in Ireland, shows in Paris and several massive
seasons at theEdinburgh Fringe, as well as four seasons in London's West End.
His 2006 and 2008 seasons at the Edinburgh Fringe smashed box­office records before
those festivals even opened and were a huge hit with the public and critics alike.
acclaimed as one of the hottest stand-up comics of this generation - a true comedy master.
Gallery

Videos