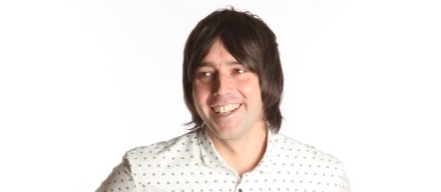 Mike Newall
AS SEEN ON BRITAIN'S GOT TALENT 2020
Forget Russell Brand, Mancunian Mike Newall is regarded by many as having the best hair in the UK comedy scene with a throwback to Oasis in 1990 he's one for the ladies and the gents too. As a result many are now calling him 'The Real Magic Mike'.
He most recently appeared on Britain's Got Talent where he impressed the judges so much that Simon Cowell said..it was like an Oasis concert where the music ran out and Liam decides to tell a few jokes!
In 2010 he performed his Edinburgh Fringe Show Mr Famous followed in 2011 with his show Mike Newall's Get Better Box. That same year he headlined the prestigious Big Value Comedy early show then returned in 2013 with his show Six Weddings.
In 2013 he was personally asked to be the support act for Alun Cochrane's (Michael McIntyre's Comedy Roadshow, 8 Out Of 10 Cats. etc) 2012-2013 Moments of Alun tour.
Fortunately he's also one of the country's most consistently reliable comedy storytellers and proud possessor of a breezy, casual style that's the envy of many of his contemporaries. Frankly we've never seen a comedian so laid back and yet packing so much comedic power. Swiss clock timing and that certain knack for a sharp turn of phrase means he is living proof that you can't learn to be funny, it's a gift and he has it by the bucket load. Manchester has had more than its fair share of comedy heritage over the years, he is without doubt the latest smooth talking, globetrotting Manc export and could even go on to become the greatest. Mike has that rare knack of being like the boy the next door but with huge star quality. He's like your best, most humorous friend – only funnier!
"Is a master of the art of comedy and effortlessly likeable" The List
"Perfectly crafted … Pin sharp, his control is deft and his hair is immaculate." The Scotsman
"Is a master of the art of comedy and effortlessly likeable" The List
Gallery

Videos