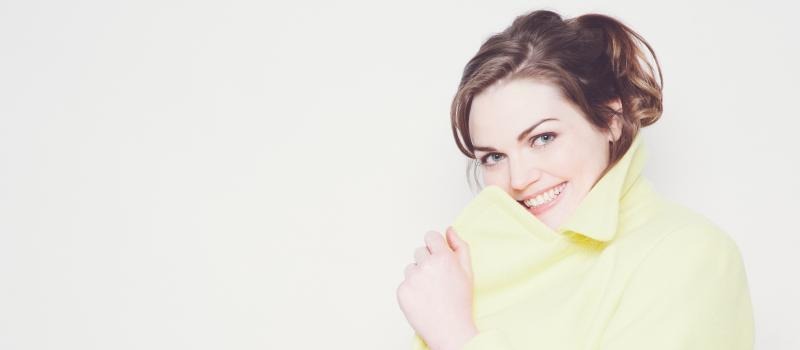 Naomi Cooper
Naomi is a rising star on the British comedy circuit and has performed across the UK and Europe, including the Netherlands, Hungary, Turkey, Austria, Crete, Belgium, Romania, Switzerland and Estonia. In 2020 she was named as one of eight finalists in the Funny Women Stage Awards.
She supported Jeff Garlin of Curb Your Enthusiasm and The Goldbergs for the duration of his extended sold-out Soho Theatre run in December 2017. In 2018 she supported Jeff again at the Laugh Factory and the Hollywood Improv in Los Angeles.
Naomi has appeared at several prestigious international comedy festivals. In 2018 she performed at the Utrecht International Comedy Festival in Holland, Standon Calling in the UK, and was part of Just the Tonic's Big Value showcase at the Edinburgh Festival. In 2019 she appeared at Ireland's Electric Picnic, and the UK's Leicester Festival, Leicester Comedy Festival, and Lost Village.
In corporate work Naomi has recently hosted the Incisive Media Awards and EVCOM's London Live Awards at the British Film Institute among others.
Naomi is also an accomplished improviser and was the first female finalist of C Venue's Improvaganza at the Edinburgh Festival. She is a founding company member of improv troupe ImproBabble who had a residency with the Leicester Square Theatre from 2010 to 2012.
Naomi trained at Bretton Hall, specialising in classical acting, and graduating with a BA (Hons) in Acting. As an actor she has performed at acclaimed venues such as the Trafalgar Studios, the West Yorkshire Playhouse and the Leicester Square Theatre among others.
​​
Naomi is represented by Glorious Management.
"A comedy badass. Naomi Cooper is funny. Know that."
– Jeff Garlin (Curb Your Enthusiasm)
​
"She absolutely practises what she preaches, with a delightful joyful demeanour that fills the stage with mischievous glee."
- Chortle.
​
"Comedian Naomi Cooper delivers a blisteringly funny character stand-up in the form of Philippa, the ultimate in middle class mums."
– The Reviews Hub
​
"Fine comedy character work from Naomi Cooper as a 21st century Margo from The Good Life."
– Broadway Baby
​
"Naomi Cooper has really hit her comic stride over the last year becoming a viral sensation with her Yummy Mummy Philippa videos. A multi-talented performer, she's a seasoned stand-up comedian, accomplished improviser and classically-trained actor. Her star is most definitely in the ascendant."
- Beyond the Joke
​
"Handles the room with the comic timing of a seasoned pro." - Musical Theatre Review
​
"The laughs came thick and fast." - Jack the Lad Magazine
​
"A hugely talented rising star."
– Jokes On Us
​
"Accomplished, well-honed storytelling. This comedian is definitely one to keep an eye out for."
– Remotegoat
​
"She's definitely funny."
– Eastern Daily Press
​
Finalist - Funny Women Stage Awards 2020
Very funny lady! "A comedy badass... Naomi Cooper is funny. Know that." - Jeff Garlin (Curb Your Enthusiasm)
Gallery

Videos