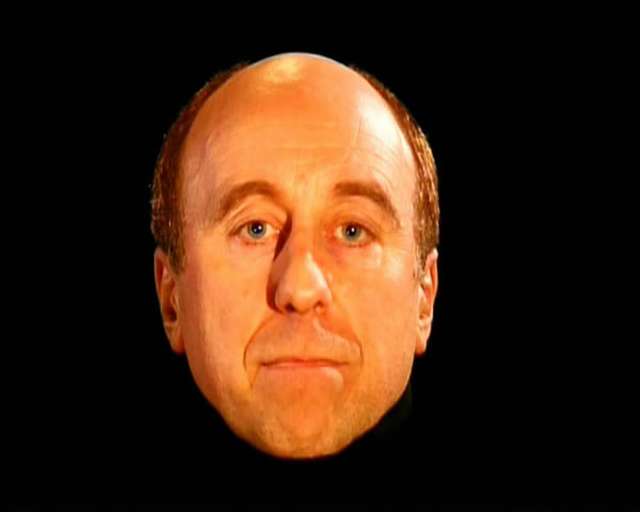 Norman Lovett
Born in Windsor, Berkshire, Norman was well into his thirties before he decided to become a stand-up comedian.
He played the original Comedy Store many times and even supported the Clash, one of the personal highlights of his career.Television and radio followed a few years later, bringing with it the role for which he is best known, that of "
Holly
", the ships' computer in the BBC hit sitcom
Red Dwarf
.
Norman played Holly throughout the shows' 1st & 2nd series, before returning at the end of series 7 & featuring throughout series 8.
After
Red Dwarf
, Norman had his own BBC2 sitcom called "
I, Lovett
", in which he played an eccentric inventor (also called Norman) and appeared in Bill Bailey's sketch show, "
Is It Bill Bailey?
".
He also appeared as Dr. Lovett in the short-lived sitcom "
Asylum
" which saw him work alongside comedians such as Simon Pegg, Jessica Stevenson & Julian Barratt.
In the absence of an official release of either series, you can view
Asylum
&
I, Lovett
on the
video page
of this site.
His standup work has a quiet, almost dead-pan feel to it, which occasionally spills into surrealism.
He considers himself to be a stand-up comedian that can act a bit and has yet to appear in a Pantomime.
Norman's involvement in Red Dwarf is well documented, but you can
read his take on events here
.
'Lovett turns aimlessness into an art. Max Wall, remember, once appeared in Waiting For Godot, and you can easily imagine Lovett following in his footsteps, big boots and all.' - The Times

'The man is a natural born comic…his delivery is so deadpan, he makes Jack Dee seem like Ken Dodd…few could ever match his subtle skill.' - Edinburgh Evening news

'Its not an act - the man really is this funny.' - The Scotsman | 'Exquisite stand-up comedy.' - The Guardian

'He's funnier than ever.' - London Evening Standard | 'Lovett is a true original' - Chortle.co.uk

Gallery

Videos