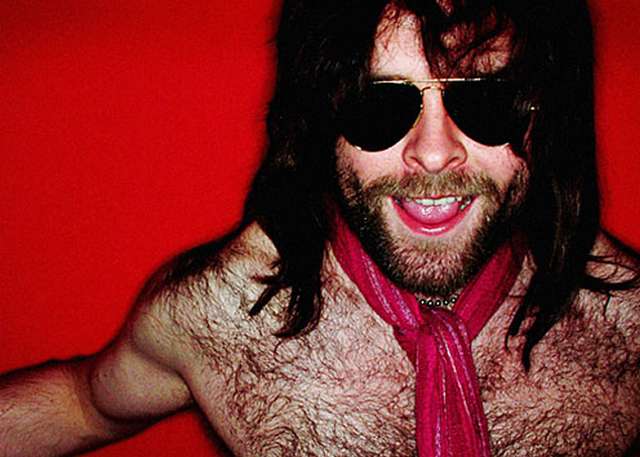 Reverend Obadiah
Winner of the 2003 Chortle Award for Best Breakthrough Act and a star of BBC2's Live Floor Show, The Reverend is not your average holy man. With his heavy metal music, black leather, sunglasses and love of hot-tub bible classes, he cuts a pretty intimidating figure. A true two-fisted Tennessee trailer-trash TV evangelist, he makes the sinners swing from the rafters.
Having managed to offend virtually every religious group and been barred from most places of worship, The Reverend has taken to spreading the Word of the Lord on the BBC, as well as around comedy clubs all over the UK. He was a regular on both series of BBC Scotland's Live Floor Show, for which he was nominated for aScottish BAFTA best newcomer award. His success on the show secured him a weekly spot when the show later transferred to BBC2 network for a 10-part series.
His Edinburgh Fringe show with Frankie Boyle provoked massive, diverse reactions and was simultaneously hailed as the most exciting and original as well as the most offensive and dangerous show on the fringe. This show led to The Rev and Frankie being commissioned to write on the Channel 4 Jimmy Carr vehicle,Distraction and its subsequent re-commission.
The Reverend has written for Channel 4's 8 Out Of 10 Cats and Channel 4 Radio as well as for BBC 2's Mock The Week. He stole the show at the Reading Festival, his festival debut, and his Edinburgh Festival Show, What Would Charlie Sheen Do? received 5-star reviews. He could be most recently seen starring alongside Frankie Boyle on C4's Tramadol Nights.
Gallery
Videos