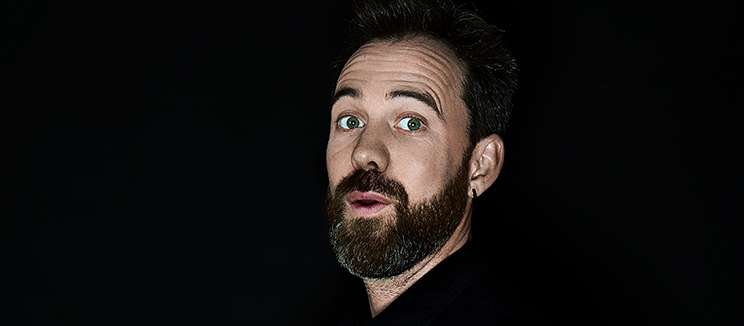 Ro Campbell
UK based Aussie Ro Campbell's relentlessly entertaining and award winnning brand of cheeky slightly dark humour has wowed audiences in over 40 countries.
He has performed at the last 10 Edinburgh Fringe festival's and has made The Scotsman's pick of Best Jokes of The Fringe. In 2010 he was crowned Scottish Comedian Of The Year (slighty controversial being Australian and all).
He has also written for British TV and Radio, featured regularly on BBC Radio in topical panel shows, history shows and live stand up recordings. He has made numerous solo show appearances at Glasgow International Comedy Festival, NZ Comedy Festival, Adelaide Fringe, Perth Fringeworld, Melbourne International Comedy Festival and performed extensively on the club circuit in Europe, the Middle East, South East Asia and India. As well as working internationally he has performed in over 60 Outback Mining Sites in Western Australia (Click Youtube link to see Outback Comedy Tour videos and other comedy travel clips), played to captive audiences in several Maximum Security Prisons and supported Live At The Apollo Star Tom Stade on his 2011, 2013, 2015 and 2017 UK Theatre tours and highly acclaimed Edinburgh Award winner Russell Kane on a number of his 2010/2011 tour dates. He recently opened for Kevin Bridges in Australia and has regularly appeared at Kevin Bridges and Friends live at The Stand Comedy Club in Glasgow.
From 2013 to 2015 Ro co-produced 5 Star hit show Comedian Rap Battle at the Edinburgh Fringe with Glaswegian YouTube sensation The Wee Man. ' ***** – The most exciting late-night format since Set List' – Bernard O'Leary – The Skinny
Gallery

Videos