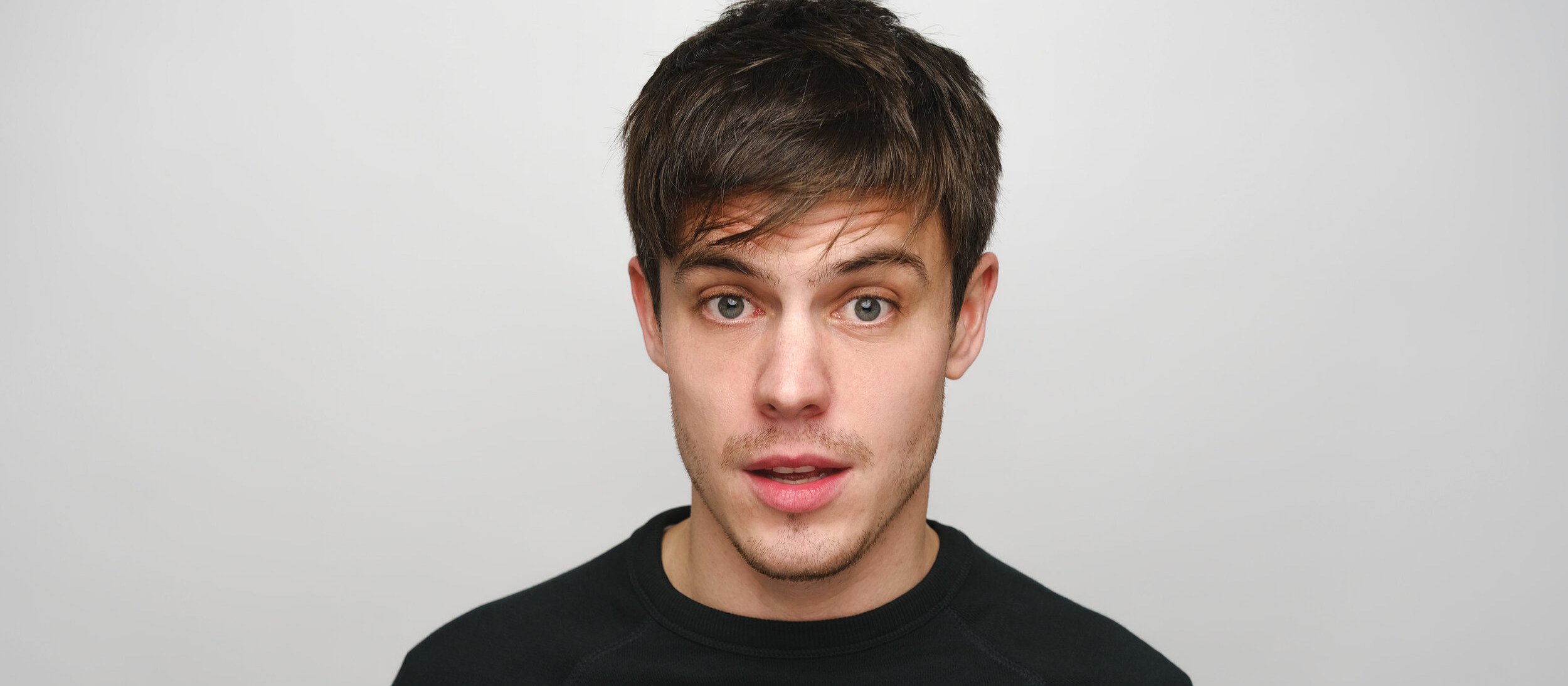 Ross Smith
Since starting gigging in 2015, Ross Smith has taken the comedy circuit (and the internet) by storm. He's a regular at some of the capital's biggest comedy clubs. His personable, relaxed style and contemporary material, underpinned by clever wordplay and self deprecating humour, has made him one of the country's most exciting emerging acts and quick-witted hosts.
In 2018, he made headlines around the world when he agreed to go on holiday with complete strangers, taking the place of another man called Ross Smith. His viral adventure and the aftermath is the subject of his debut Edinburgh show, I Am Ross Smith.
His second critically acclaimed show Crying/Shame (2019) boasted two of Dave's Top Ten Jokes Of The Fringe alongside a plethora of fantastic reviews.
Ross has also featured in Karl Pilkington's Sky One sitcom Sick Of It and will return to TV screens in 2021 on various projects.
'Overall, a rising star of comedy who deserves every success from his Fringe run this year.' The EFC
'Phenomenal crowd work and quick returns.' Radio Haha
'One of my favourite new acts, watch him now so you can be smug in 5 years time when he's big' - Joel Dommett
Gallery

Videos