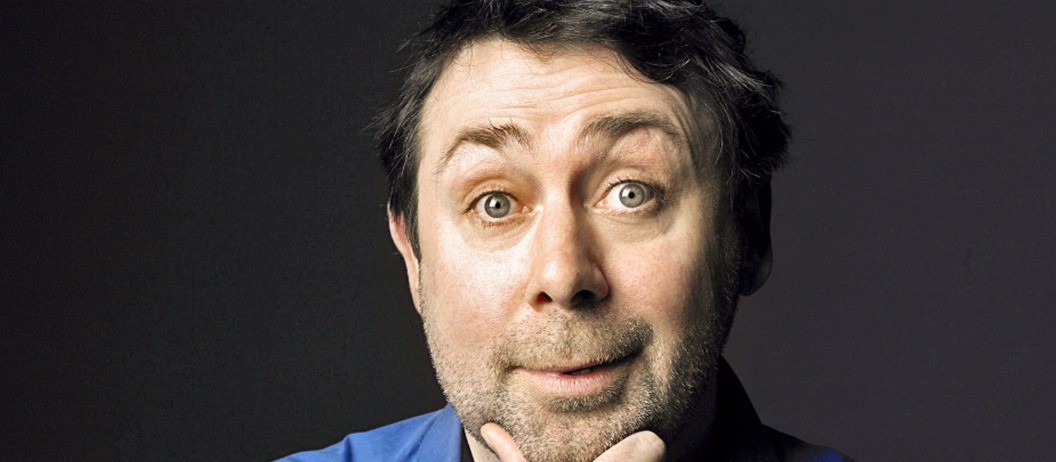 Sean Hughes
In 1987, Sean started doing stand-up comedy in London clubs. He became the youngest ever winner of the prestigious Perrier Award for Comedy for 'A One Night Stand With Sean Hughes' at the Edinburgh Comedy Festival in 1990. The show also played to crowds in London and throughout the UK, Los Angeles, Montreal, Toronto and toured Australia for the Melbourne Comedy Festival in 1991. He was awarded a Fringe First from the Scotsman along with Owen O'Neil when he returned to Edinburgh in 1999 to write and appear in short plays, Dehydrated and Travelling Light. Sean launched his successful TV career with the critically acclaimed 7-part sitcom series 'Sean's Show', written by and starring Sean Hughes. A second series was screeend in 1993, following the success of the first.
As well as his comic writing, Sean is also a serious writer, and has written two collections of prose and poetry. The first, 'Sean's Book', sold over 40,000 copies. The second, 'Grey Area', was published in 1995. After these came the critically acclaimed novels 'The Detainees' and 'It's What He Would Have Wanted'. 'hugely impressive and intelligent' (Time Out);
'high calibre comedy as it should be' (The Standard);
'one of the best stand-ups of his generation' (Daily Telegraph).
His no-holds-barred, quick-fire wit shapes each performance into a one-off, unique experience for his audience.
Best-known to TV audiences for his long-running stint in the mould-breaking quiz show Never Mind The Buzzcocks, acclaimed drama The Last Detective and - this month-guesting in Coronation Street, Sean Hughes' eclectic TV career has also taken in two series of his critically-acclaimed sitcom Sean's Show, and despite a nine-year break in performing stand-up, he was recently voted no. 40 in Channel 4's World's 100 Greatest Comedians poll. His equally wide-ranging film and theatre career includes starring roles in the film adaptation of Spike Milligan's Puckoon, and with Sienna Miller on the West End stage in As You Like It.
Gallery

Videos