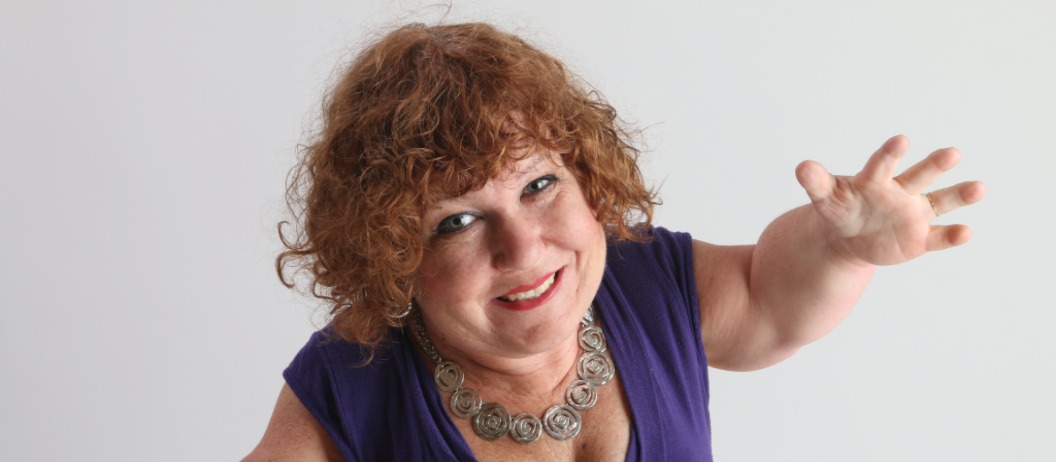 Tanyalee Davis
Tanyalee Davis is standup comedian who inspires, enlightens and entertains her audiences while headlining at comedy clubs, colleges, and comedy festivals throughout North America, the UK, and other parts of the world with her own unique perspective and somewhat racy brand of comedy.
Standing at 3' 6" tall, Tanyalee is the Ferrari of comedy - low to the ground and kind of racy.
Canadian born, Tanyalee currently makes the stage her home while touring all over the world bringing the funny!
2015 saw her UK Television prime-time debut when she appeared on BBC1's The John Bishop Show, quickly followed by her amazing debut on BBC2's Live At The Apollo 2015 Christmas Special. Both of these dazzling performances saw her stock as a headline comic rise to even greater heights!
She has also appeared as a guest on Adam Hill's CH4 hit show, "The Last Leg" as well as having a starring role in both series of CH4's hit TV show "Im Spazticus".
Tanyalee is also part of Abnormally Funny People, an ensemble show, performing throughout the United Kingdom. She has also been main support for Frankie Boyle on his 2012 UK tour.
Tanyalee's perception of people, and how they perceive her, exaggerates the humour of life's "little" tasks and routines. One theme in Tanyalee's act is about being "sexy". The "sexy comes from within", which means everyone can be sexy and Tanyalee proves it.
Tanyalee continues to make a significant dent in the worldwide comedy circuit, headlining throughout the US, Canada and the UK. What she lacks in height she makes up in tenacity. She is often referred to as "The Little Lady With A Lot Of BIG Laughs."
"Tanyalee Davis is simply one of the funniest people I know. She has a unique view of the world and if you haven't seen her I urge to go, sit back, relax and laugh. "
JOHN BISHOP
"Joan Rivers meets a pile-driver".
THE SCOTSMAN
"A master of physical punctuation"
THE LAS VEGAS SUN
"touch you, amaze you, entertain you hugely", "cleverly crafted"
THE SCOTSMAN
"Tanyalee Davis is a punch-packing stand-up"
KATE COPSTICK
"She was rude and crude but side-splittingly hilarious"
THE SHIELDS GAZETTE
2003 Winner Norman G Brooks Comedy Contest
2004 2nd Place Ladies of Laughter Competition NYC
1999 2nd Place Seattle Comedy Competition
EDINBURGH FESTIVAL SHOWS
2007 "Little Do They Know"

2013 "Big Trouble In Little 'Gina"
"Tanyalee Davis is simply one of the funniest people I know. She has a unique view of the world and if you haven't seen her I urge to go, sit back, relax and laugh." JOHN BISHOP
Gallery

Videos