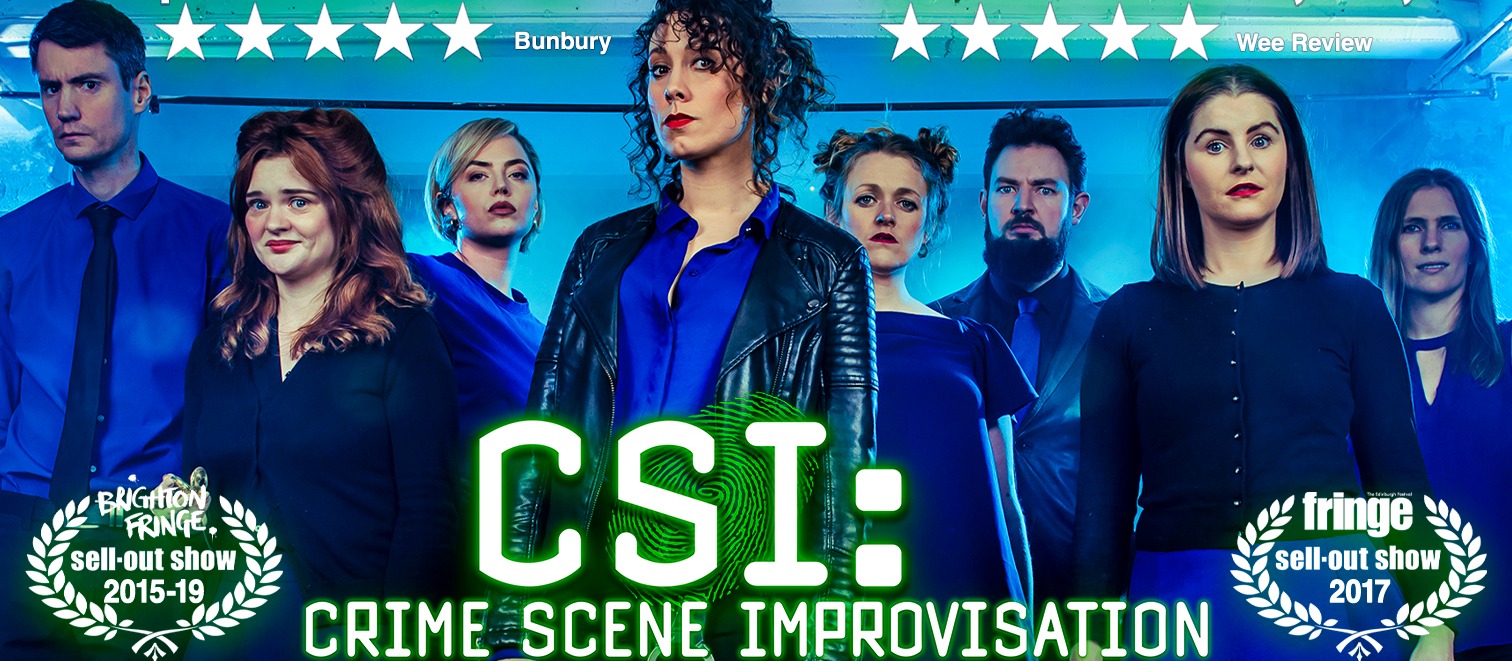 The Chandeliers
The Chandeliers are a professional improv theatre company based in London. Formed in 2014, they have performed across the UK and Europe, with multiple five-star, sold out runs at the Edinburgh Festival Fringe, Brighton Fringe, Leicester Comedy Festival and their monthly residency at the Leicester Square Theatre/Museum of Comedy venues in London. In perhaps their highest honour, they were once listed amongst "Top Ten Things to See in Luxembourg This Weekend" (Chronicle)

Crime Scene Improvisation provides the audience with a unique interactive experience of actively, should they choose to, affecting the plot of the show. From its inception, the format has been designed to put the audience first: ensuring that the use of improvisation serves a satisfying, complete theatrical experience where they always win. The cast are made up of experienced actors and improvisers from across the UK and Ireland.

The cast includes improv veterans Lee Apsey, Steve Bond, James Cann, Kayleigh Cassidy, Danielle Downey, Sarah Kempton, Nicola Lucey and Alexandria 'Tatty' Macleod.
"Quick thinking & fast paced. A spectacular must see." ★★★★★ - Bunbury Magazine

"They have improvisation down to a fine art" ★★★★★ - Wee Review

"Doubles as a hysterical murder mystery & a tight witty improv show." ★★★★ - Fringe Biscuit

"Unique and riveting... downright hilarious." ★★★★1/2 - Luxembourg Chronicle

"Will leave you feeling like you were part of something unique." ★★★★ - Everything Theatre
"Unique and riveting... downright hilarious." ★★★★1/2 - Luxembourg Chronicle
Gallery
Videos