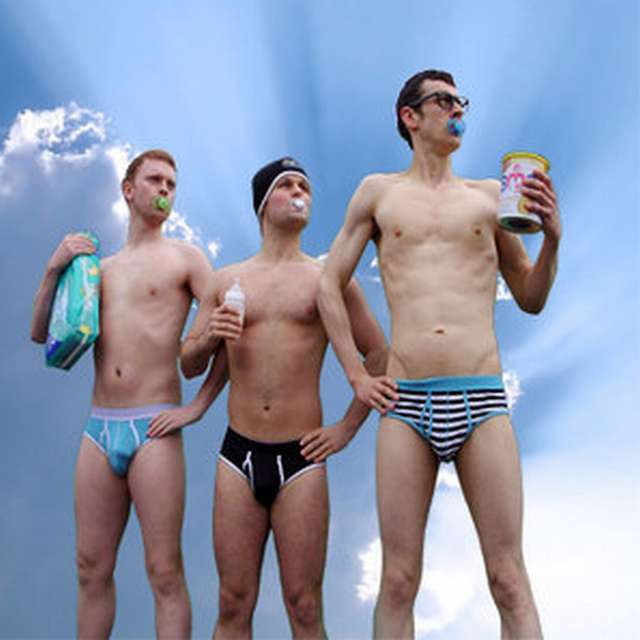 The Ginge The Geordie & The Geek
'The funniest reminder that Oxbridge has no monopoly on genius mucking about. All hail the new chiefs!'
***** JOHNNY VEGAS '10
After selling over 3000 tickets in their debut Edinburgh 2009 show the boys have had a great year selling out all of their Magner's Glasgow International Comedy Festival, Live Theatre and Soho Theatre shows. On the comedy circuit, they've travelled the country gathering many more fans- including Johnny Vegas after headlining his St Helen's comedy night. Now they return with a new show jam packed with great characters, silliness, surrealism and 80's anthems as they continue their mission to put the fun back into comedy.
'Seldom do you get a pair of comedians that work well together; it's much rarer to find a trio whose talent and timing is so good.'
**** EDINBURGH GUIDE '09
The Ginge, the Geordie and the Geek take you on a hilariously surreal journey where bank robbers meet their match with an extremely committed charity fundraiser, a shameful puppet cheats on his ventriloquist and sheep make a stand against jumping fences leaving the world with insomnia.
'Graeme, Paul and Kevin deliver such side-splittingly funny sketches that it seems a shame when they inevitably have to come to an end'
**** THREE WEEKS '09
Individual comedy credits include Little Britain, Simon Pegg's Run Fat Boy Run, Skins and Rab C Nesbitt- not to mention 2 Fringe First Awards. So if you like your comedy served extremely funny then order a portion of Ginge, Geordie, Geek!
'Our favourite sketch group of Edinburgh 2009. If you see one sketch show this year make it these boys. Hilarious!'
***** SPANK! '10
'Fantastic! Every single sketch is funny. They're the must see sketch group!'
JAMES MCAVOY '09
"The funniest reminder that Oxbridge has no monopoly on genius mucking about. All hail the new chiefs!" ***** JOHNNY VEGAS
Gallery
Videos