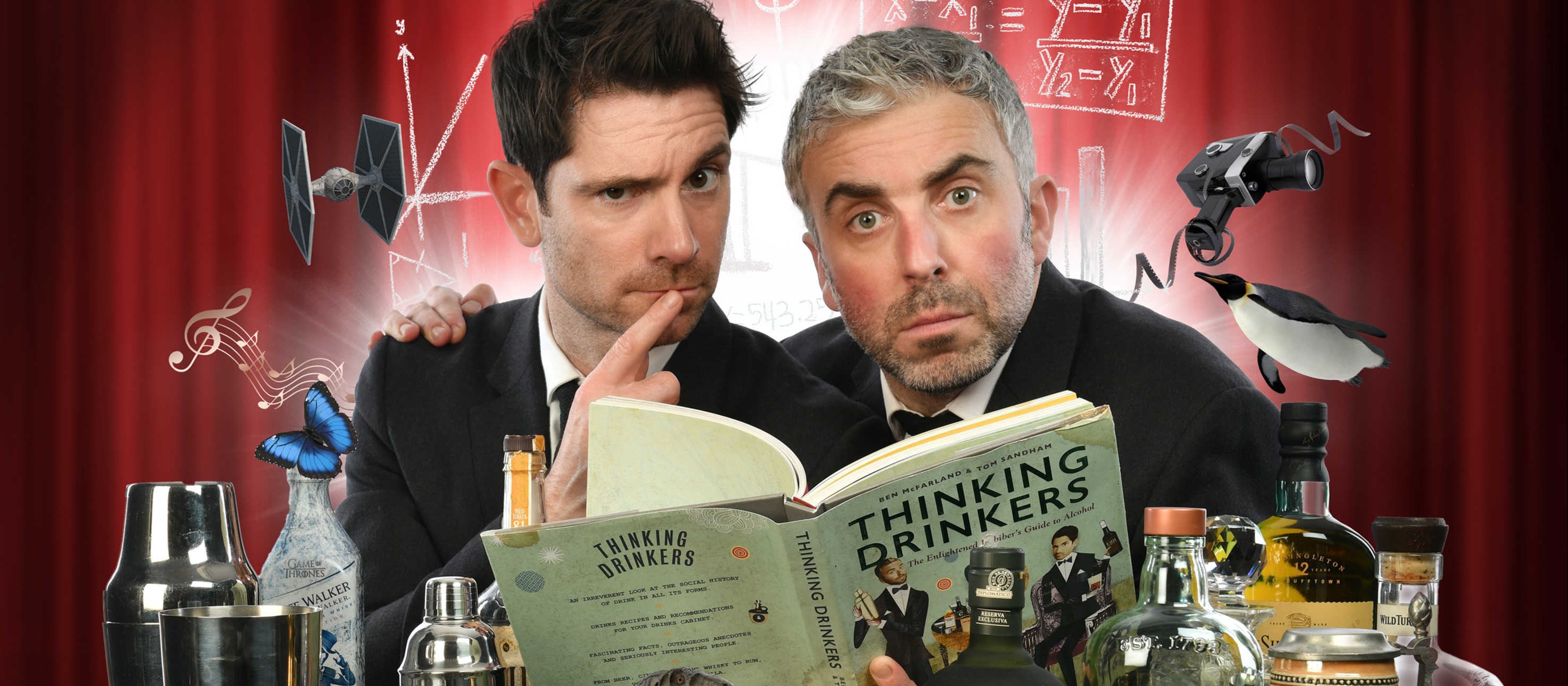 The Thinking Drinkers
Two of the world's leading alcohol experts return with a hilarious quiz show that gets the rounds in – in more ways than one. With a pen and question sheet in one hand and several world-class drinks in the other, join them on a uniquely absurd, fact-filled journey through time. You will learn and laugh a lot as the answers to life's most important and unusual questions appear at the bottom of your glass. And did we mention the five free discerning drinks?
'Terrific show. The best value for money in town' **** Scotsman.
'An erudite, liquor-loving duo' Metro.
'Pioneers of alcohol-based comedy' Sunday Times.
'An intoxicating success…as interesting as it is hilarious' **** Sunday Express
'Great fun, informative, and at times completely mental' Edinburgh Evening News.
'An intoxicating success…as interesting as it is hilarious' **** Sunday Express
Gallery

Videos