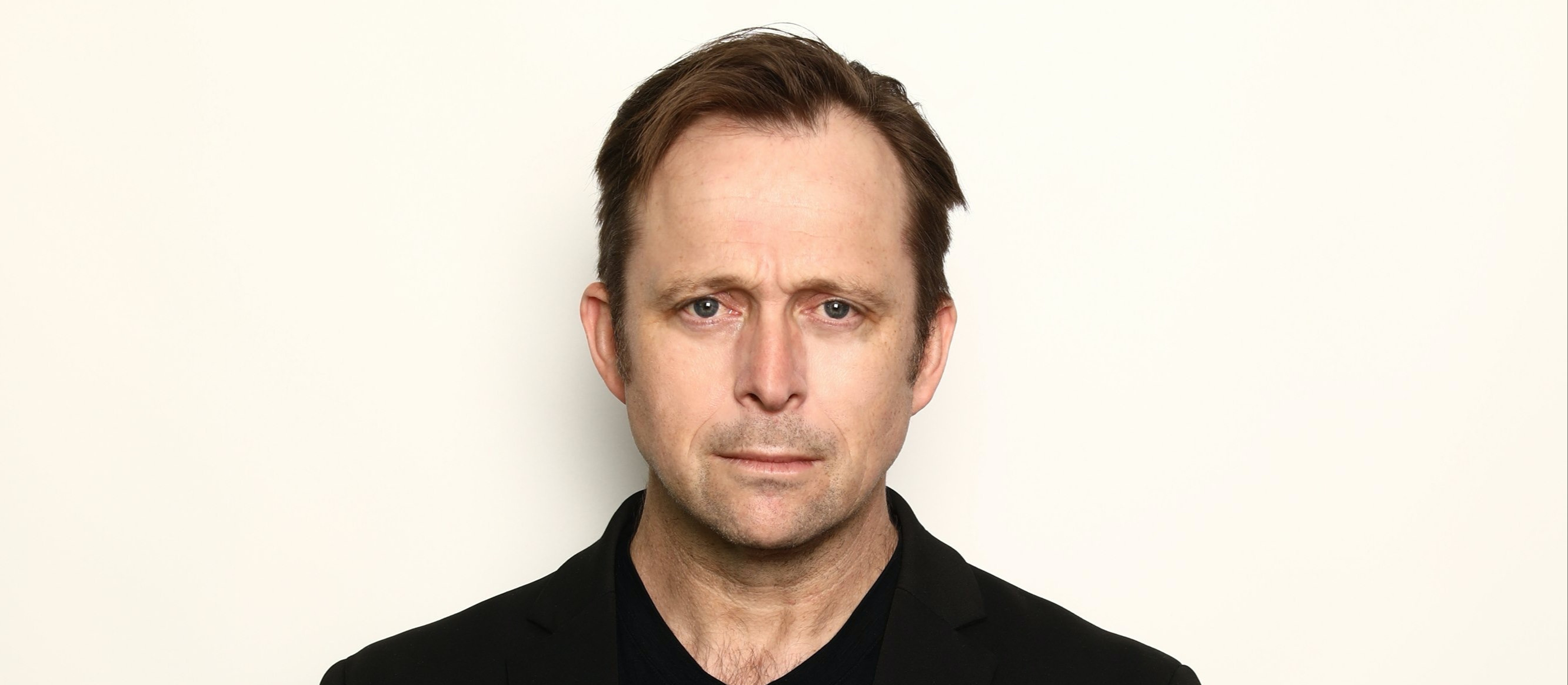 Tom Binns
From Wikipedia:
Binns was nominated at the Edinburgh Festival for the Edinburgh Comedy Award 2007 for his hospital radio DJ character Ivan Brackenbury. He has been twice nominated for the Adelaide Fringe Comedy Award, in 2010 and 2011. He was voted a Foster's Comedy God in 2010. He also was nominated for a Chortle Award in 2011 and was also named in a list of their 50 Most Memorable Gigs of the decade. He won the Best International Act at the 2013 New Zealand International Comedy Festival and was nominated for Best Comedy Show at FringeWorld, Perth in 2015 and 2016.[1]
He appears in the BBC MI5 drama Spooks (Episode 6 Series 6)[2], Series 3 of the IT Crowd on Channel 4[3], and, in character as Ivan Brackenbury, on The Jason Byrne Show and Knowing Me Knowing Yule with Alan Partridge.
As Ian D Montfort he had a BBC Radio 2 series called Ian D Montfort is Unbelievable, broadcast in February 2013. [4] and appeared in the comedy movie Eaten by Lions in 2017.
Besides writing comedy for television and radio, Binns has appeared on other television shows, such as RI:SE, Bullrun, Oblivion and as a writer on Trigger Happy TV, for which he earned "best comedy moment" and "TV moment of 2001" awards. His first television appearances were Friday Night Armistice (BBC2) and Lee and Herring's Fist of Fun, and has gone on to further appear in the Channel 4-based late night sports talk show Under the Moon, with Danny Kelly and stage appearances at the Bloomsbury Theatre and Garrick Theatre.
Binns has worked on Radio 1, Virgin, BRMB and GLR, Talksport UK, Hallam FM, Sheffield and Key 103, appearing either as himself or as hospital radio character Ivan Brackenbury.[5]
Binns is the co-writer of BBC 1's Hospital People, part of the BBC's Comedy Playhouse, in which he plays the five lead characters Ivan Brackenbury, Ian D Montfort, Susan Mitchell, Terry Boyle and Father Kenny.[6]
He has written the book How to Get Famous - A Cynical Guide.[7]
'Not only is the running gag a thing of comedy genius, but Binns tags it jaw-droppingly brilliantly" The Scotsman
Gallery
Videos