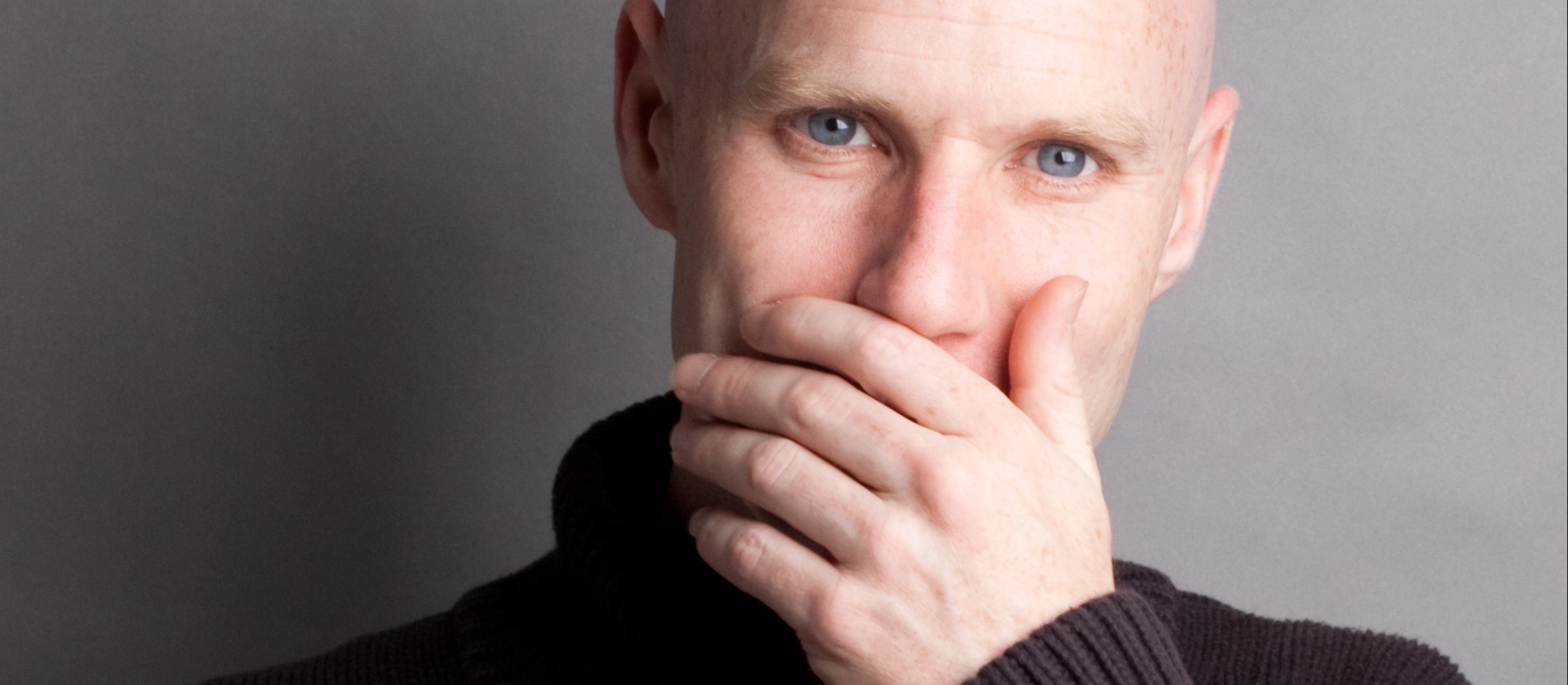 Tony Burgess
You may recognise Tony from his role in the cult BBC3 comedy Ideal where he played DJ Troy, Moz's crazy, vinyl obsessed brother; you may have seen his self penned BBC1 sitcom The Visit, or maybe you've caught him doing stand up where he's played most established venues throughout the country.
"…great, well crafted gags" (The Times)
Tony was the winner of the prestigious City Life Comedian of the Year, came runner up in So You Think You're Funny and was nominated for best stand up and writer at the North West comedy awards.
He was also a founder member of the topical M EN at work team at the Comedy Store in Manchester, regular compere of the long established Frog and Bucket Comedy club and has supported household names like Johnny Vegas on National Theatre tours.
"A demon set and staggering stage presence…" (The Big Issue.)
Tony is also a successful writer:
His plays, Fire Salad and Doorway, premiered at The Royal Exchange Studio Theatre in Manchester.
"…finds the comic and absurd in difficult situations…" The Guardian.
"While making people laugh sometimes uncomfortably, the play is strong enough to chisel and nag at the conscience reminding it's audience about people they ignore…" The Times
He wrote on the first two series of cult BBC 3 sitcom Ideal, co-wrote a Sony Award winning Radio 4 comedy, The Nightclass, with Johnny Vegas "first rate acting….great characterisation and clever writing….", and penned his own seven part BBC sitcom The Visit, which played to much acclaim on both BBC3 and BBC1.
"Around the simple premise, writer Tony Burgess sets up a series of blink and you'll miss 'em one liners, managing to draw soap sized story arcs for his characters with deceptive ease…"
The Times on The Visit
"…The tone is warm enough so the comedy never seems bleak…. The Sunday Times
Tony has also written for many big name comedians including Steve Coogan (Paul and Pauline Calf's Cheese and Ham Sandwich), Johnny Vegas (the Sony award winning radio comedy Nightclass and Who's Ready For Ice Cream) Lily Savage and John Bishop (John Bishop's Britain). Tony even managed to get a writing credit on Wallace and Gromit's The Curse of the Were Rabbit, so his kids now believe that he's got a proper job.
"…great, well crafted gags" (The Times)
Gallery

Videos