Please welcome Britain's best loved and most important performance poet. John is as vital now as he was in the 70s; His biting, satirical, political and very funny verse, delivered in a unique rapid-fire performance style, resonated with the punk movement. JCC toured with all the seminal bands; The Sex Pistols, The Clash & Buzzcocks, and in the USA with Elvis Costello. He began to draw large crowds in his own right. Joy Division were proud to frequently support JCC and New Order later opened for him on their first Australian tour.

"Consistently boasting the most interesting line ups in the country"

The Times
Packages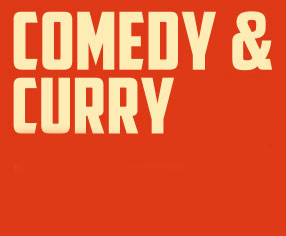 Tamatanga Comedy Curry Bowls
Enjoy a delicious curry bowl before the comedy begins at Award Winning Indian Restaurant Tamatanga (1min walk from venue, situated within The Cornerhouse).
This ticket includes a curry bowl and comedy ticket. Final bookings 5pm the day before the show. NB: Limited to availability. You must be at Tamatanga to be seated no later than 6pm and at Just The Tonic for 7.30pm.