Adam Bloom - He's been one of my favourite stand-ups for about ten years. Bloom not only has meticulous, brilliant lines, but also an intense and fragile honesty' Ricky Gervais. "In the premier league of comedy" The Independent
Omid Singh - Top notch LA comedian making a name for himself in UK. Crafted tales, silly idea and funny demeanour
Nick Doody - "very impressive "¦ unfailingly good punchlines "¦ intelligent and funny "¦ comes with the chortle seal of approval"- Chortle
Dave Longley - One of our favourites, and a regular compere at a few of our clubs. 'Acid tongued and as sharp as a barrel full of tacks"¦ As intense and intelligent performer as you're likely to see' (The List)
🤩 SATURDAY 9th MARCH 2019 🤩
An outstanding line-up of comedy this Saturday with these very funny comedians: Adam Bloom ("perhaps the perfect comedian" - ★★★★★ The List), the "darkly hilarious" Nick Doody (★★★★★ The List), American stand-up Omid Singh, and your regular compere, Dave Longley.
Grab a bite to eat and drink from the bar, sit back and relax, you will be entertained throughout the evening from start to finish. Once the comedy has ended your ticket then gets you into the after show party at the venue. You can pre-order all your food and drink with us before arriving via our box office or at the time of making your booking online, it's really easy to make sure your night is sorted before you even arrive at the door! What more could you want from a night out. £15/£10 concs.
👉 Join our mailing list: http://bit.ly/JTTBFsignup 👈
***** SCROLL DOWN FOR TICKETS *****
⬇️⬇️⬇️⬇️⬇️⬇️⬇️⬇️⬇️⬇️⬇️⬇️⬇️⬇️

⭐️
ADAM BLOOM
★★★★★ "His mission is to convince you that he's the greatest comic ever and he makes a surprisingly good case" - The Scotsman
★★★★★ "Bloom is perhaps the perfect comedian" - The List
★★★★ "A light-speed wit, focussed over years at the pinnacle of stand-up"Steve Bennet, Chortle.co.uk
⭐️
NICK DOODY
★★★★★ "All hail Nick Doody…true comedy gold: polished, rich in material and a find among all the fools." - METRO
★★★★★ "A fully considered, from the heart, yet darkly hilarious hour."- THE LIST MAGAZINE

⭐️
OMID SINGH
Omid Singh is an American touring stand-up comedian. Raised in a multicultural family (half Indian, half Iranian), his unique upbringing—and rapidly growing facial hair— have influenced his comedy, making him a diverse performer who enjoys connecting with every type of audience.
⭐️
DAVE LONGLEY (Compere)
Our regular compere. We love him and other people have said nice things about him too..
"There's a lot of stuff Dave does that I wish I'd written" - Ed Byrne
➡️ Rosies Birmingham
➡️ 259-262 Broad Street
➡️ Birmingham
➡️ B1 2HF
Doors open: 6:30pm, Show: 8:00pm
***** SCROLL DOWN FOR TICKETS *****
⬇️⬇️⬇️⬇️⬇️⬇️⬇️⬇️⬇️⬇️⬇️⬇️⬇️⬇️
FACEBOOK: www.facebook.com/jttbirmingham
INSTAGRAM: www.instagram.com/jttbirmingham
TWITTER: www.twitter.com/justthetonic
"Consistently boasting the most interesting line ups in the country"

The Times
Ticket Types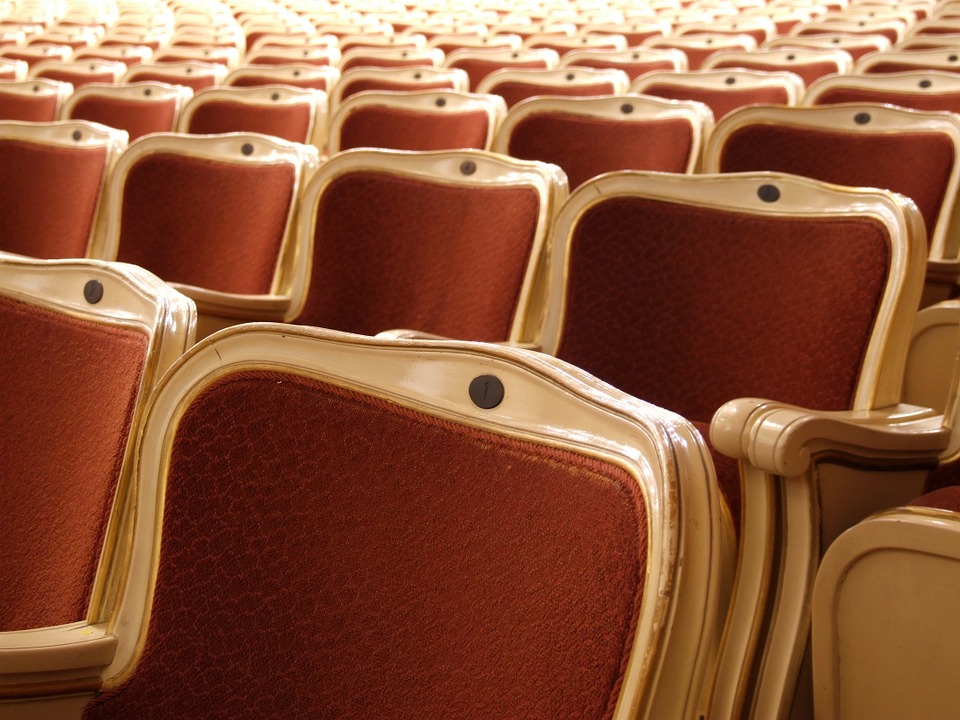 Premium tickets
The Best view in the house, theatre style seating!
(These seats have no table so not suitable for eating whilst watching the show)