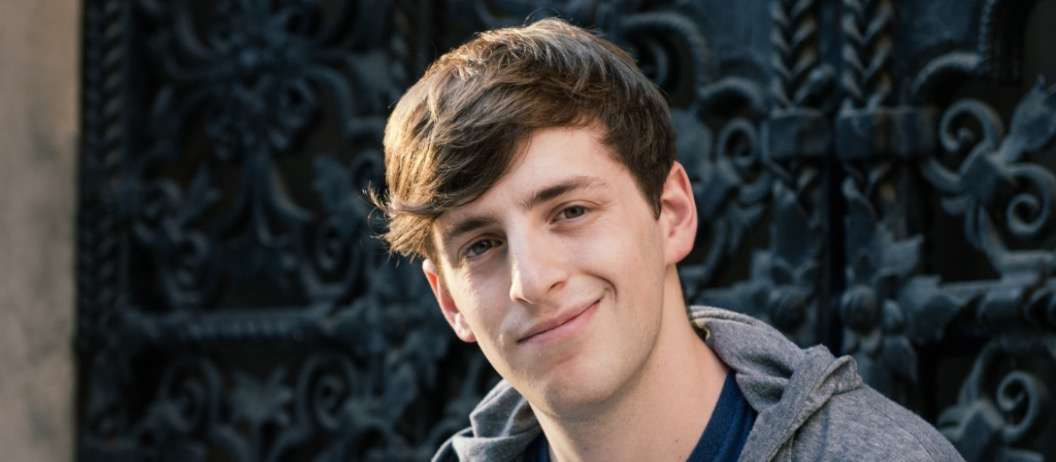 Alex Edelman
Alex Edelman is one of the comedy industry's fastest rising young stars. Originally hailing from Boston, Alex cut is comedy teeth while at NYU in 2008, where the New York Underground Comedy Festival quickly recognised him as one of the city's 'Best Comedians Under 25'. Soon he was across the pond on British soil with invitations to perform as noted comedy festivals such as; Machynlleth, Latitude, Bestival, The Edinburgh Fringe and End of the Road, where he was hailed as "fresh, original, and endearing."
In April 2014 Alex represented the United States as the only American comic at Altitude Festival in Austria, where he shared the stage with John Bishop, Al Murray, Andrew Maxwell and Terry Alderton. The following August Alex stormed the Edinburgh Fringe Festival with his debut solo show 'Millennial', selling out almost every night of the month long run and taking home the prestigious Foster's Comedy Award for Best Newcomer. Alex went on to record 'Millennial' for BBC Radio 4's stand-up special after which the show was included within Radio 4's 'Pick of the Week' and chosen for Radio 4's 'Comedy of the Week'.
In the year following his Edinburgh Fringe debut and Alex didn't stop, with a second nomination for Best Newcomer at the 2015 Chortle Comedy Awards & invitations to perform across the globe including at the Port Eliot, Leicester, Brighton, Lund & Melbourne International Comedy Festivals and many more. Alex also completed two sell out runs at London's noted comedy haunt The Soho Theatre, supported Simon Amstell on tour alongside developing various television & radio projects. It's a wonder Alex has any time to spend back in America but he continues to travel, and has become a regular at many NYC comedy clubs – performing countless times alongside comics like Louis CK, Chris Rock and Jerry Seinfeld – he has accumulated a reputation as one of the United States' brightest young exports and spends significant time on the road.
As a writer, Alex's work has appeared on both indie comedy sites (The Impersonals) and established media outlets such as The Atlantic and The Guardian. He maintains his work at AlexLikesToWrite.tumblr.com. and along with Godfrey, he is the cohost of the popular podcast, 'The Pod Squad'.
In August 2015 Alex took his highly anticipated follow-up show, 'Everything Handed To You' to the Edinburgh Fringe Festival which sold out almost every night of the month long run and extra shows were added due to popular demand. Since, Alex has been splitting his time between America and the UK with various live & television projects in development.
Reviews:
"I fondly imagined this was what it might have been like to watch Jerry Seinfeld when he was in his early 20s. There is no greater praise than that. Deserves the huge success that, you'd have to feel, is kind of inevitable." ★★★★★ – The Mirror
"A confident, beautifully crafted and politically charged Fringe debut" ★★★★ – Fest Magazine
"Boasting technical flair and a precocious authority, Edelman's comedy manages to capture the voice of Generation Y" – Guardian
Gallery

Videos