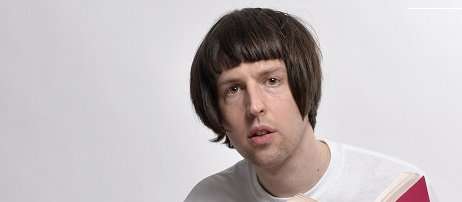 Tom Ward
"Brings fine jokes and star presence to his smart routines: he's a star in the making"

Time Out
"Staggeringly Impressive" *****
The Herald
"Inspired Whimsy" ****
The List
"A very welcome curiosity"
The Telegraph
Hello. Alright? I'm Tom Ward: Stand up Comedian. Comedy is my love – I leave my phone on at night in case she calls, and I'll always take her back even though my friends warn me off her.
In August 2018 I'll be taking my third show ('Popcorn Lung') to Edinburgh Festival, which will be on every day at The Mash House at 7pm if you're passing through. Tickets are on sale now: https://bit.ly/2K3LGls
Here's some achievement related stuff 'cos I know you people like that sort of thing…
I am official tour support for Joe Lycett (off the telly) in 2018.
In 2017 I won the Chortle Best Newcomer Award, which made me extraordinarily happy.
In 2016 I featured on Comedy Central's 'Live at the Comedy Store', and BBC Worldwide's 'Live From The BBC', as well as performing my first solo show at Edinburgh Festival – 'Sex, Snails and Cassette Tapes' – at The Pleasance Courtyard.
You can watch the best of this hour as part of my Next Up Special here: https://nextupcomedy.com/tom/
Chortle Best Newcomer 2017
Winner
BBC Radio New Comedy Award 2014
Finalist
Magners New Act of The Year 2015
Nominee
Leicester Square New Comedian 2013
Finalist
Piccadilly Comedy Club Comedian of the Year 2014
Finalist
Squawker Awards 2013
Finalist
Comedy Cafe New Act Night 2014
Twice Winner
NATY 2014
Finalist
"Brings fine jokes and star presence to his smart routines: he's a star in the making" TIME OUT
Gallery

Videos